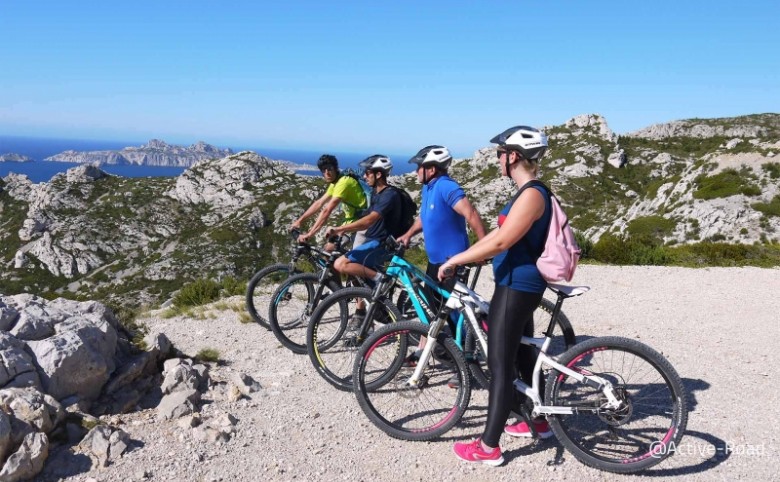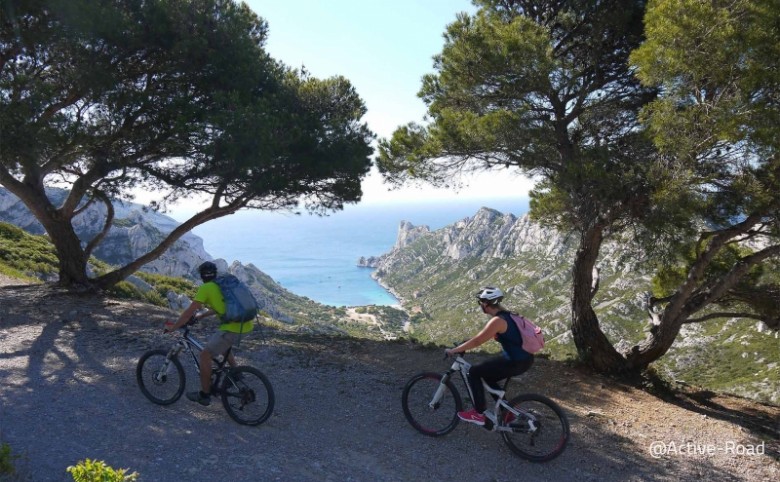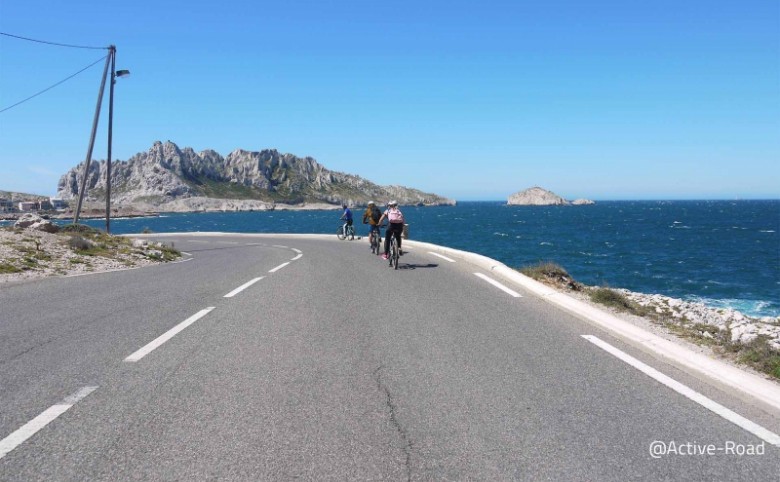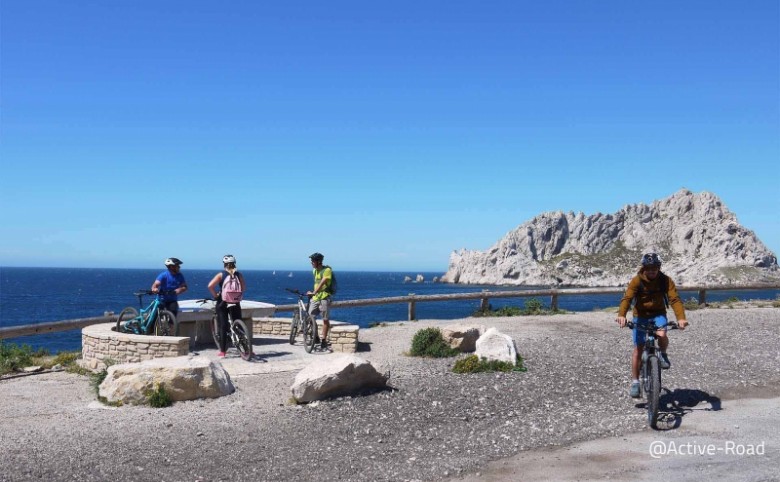 Mountain Ebiking - The Calanques National Park's little path
Cycling in the small paths of the calanques of Marseille, from city beach's to the calanque of Sormiou. Electric mountain bike outing and discovery of the park.

1234
Easy
1/2 day
3 h
09h00 - 12h00 / 10h00 - 13h30
Discovery of Marseille's creeks through a family hike in electric mountain bike
Starting from the neighborhood of La Pointe Rouge, you'll quickly leave the seaside and bustle of the Marseillaise agglomeration to join the Creeks Park. On this trip, you will discover various places such as Pastré Park, wooded area that borders the hills of Marseilleveyre, or the mysterious "Fontaine d'Ivoire".
Once on the Col de Cortiou, you will overhang the majestic creek of Sormiou and have a commanding view of the Mediterranean surrounded by cliffs and the Marseillaise metropolis.

To plan
Comfortable cloths, sport shoes, backpack, 1,5L of water per person
Security equipment will be provided (helmet, gloves and protections if necessary).
Ref : VTT005
Book
Gift

Notify me of new dates
Lat
43.243147
Lng
5.369594799999959
After a first grip of our electric moutain bike, we will take the road of the creeks through the Pastre park. Then we will take the trails and tracks of the mountain of the Eagle to join the Ivory Spring.
After a quick comeback to civilization, we will return to the creeks to the mountain pass of Cortiou, where we will dicover below the famous Sormiou's creek.
From this apex, we will descend through the crest of Escampons, located between the city and the Creeks Park, to come back to our meeting point next to the Pointe Rouge harbor.
Discover and get initiated to the electric mountain bike
Pass through tourist spots such as Pastré Park or "Fontaine d'Ivoire"
Walking along the small trails of the Creeks National Park
The shorter and more familiar format than the

Creeks Grand tour

The splendid view of the Col de Sortiou on the Sormiou creek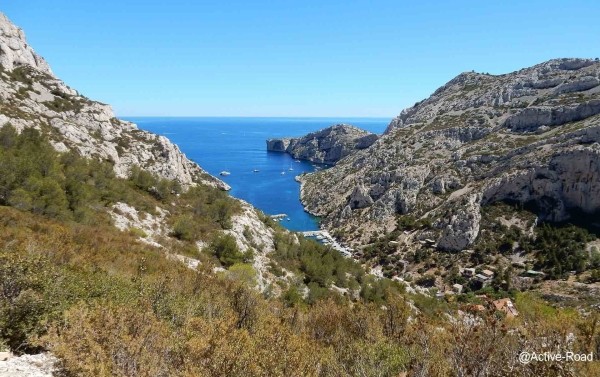 Sormiou - Calanques heritage
This hike explore cultural heritage of the National Park of calanques
1/2 journée
Discover
Mountain Ebiking - Grand Tour of Calanques
Sporty hike to the Calanques of Marseille. Strat from the Pointe Rouge to the village of Goudes by electric mountain bike, and enjoy the views.
1/2 journée
Discover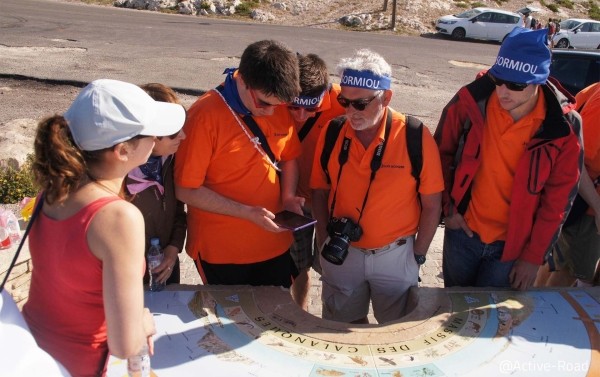 Calanques adventure - Outdoor challenge
An original activity adapted to all and in a digital format
1/2 journée
Discover