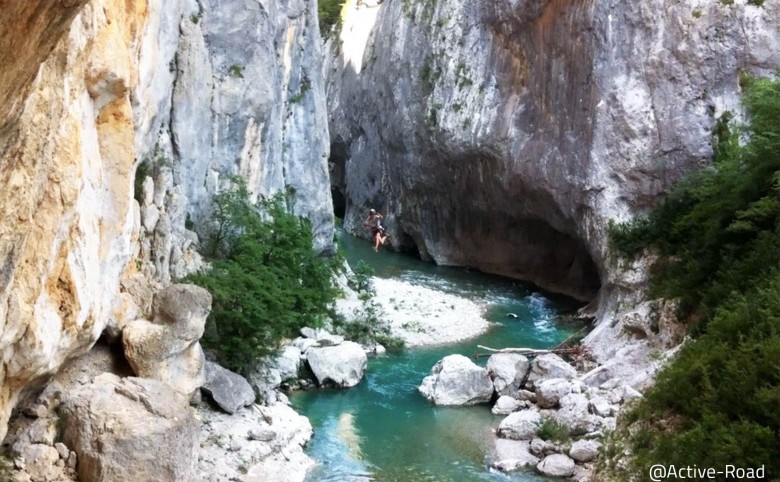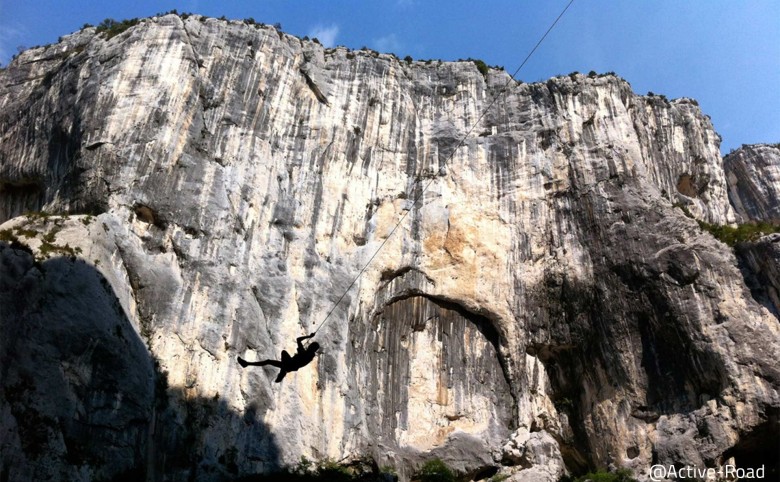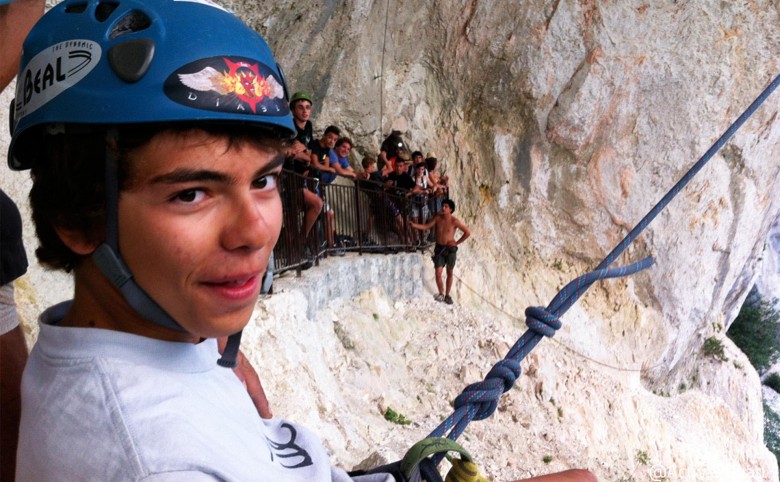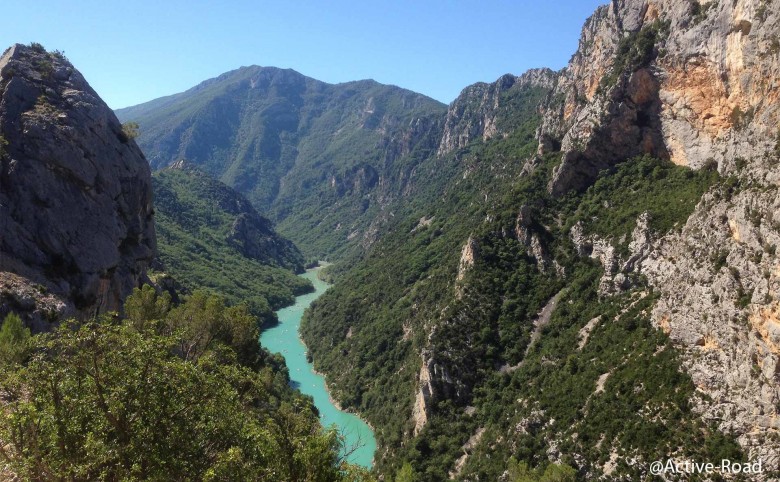 Verdon - The pigeon balm
A swinging jump in the heart of the gorges du Verdon, with a rope and without elastic, big thrills !




1234
Moderate
1/2 day
4 h
13h00 - 17h00
While the via-cordata is an alternative to the via-ferrata, rope jumping is an alternative to the bungee jumping.

The Pigeon Balm is located at the entrance to the Verdon Gorges. To reach it, you will begin by exploring the Samson corridor, narrow corridor surrounded by limestone walls up to 400 m and in which rushes the Verdon. From a small skylight your adventure will begin with an initiation to the rappelling to join the bed of the Verdon.
Following a small climb, the rope installed by your guide will act as a giant swing.

To plan
Sneackers, comfortable clothes, a sweat-shirt, a bottle of water
Ref : PV001
Book
Gift

Notify me of new dates
Lat
43.7903572316799
Lng
6.396732725280799
To get there, you will begin by exploring the Sansom corridor, a narrow corridor surrounded by limestone walls up to 400 m and in which blows the current of the Verdon. During the approach you'll be fitted with headlamps through the Tunnel du Baou, long of 670 meters. This tunnel is curved and narrow. A window cut in the rock gives access to the "Baume aux pigeons".
Since this skylight dug into the rock, a rappelling 60 m spider wire will allow you access to the Verdon. Follows a small climbing to the Pigeon Balm to get to the rope jumping.
Now it's your turn !
Discover the historical site of Samson corridor and the Pigeon Balm
Go hiking in the dark tunnel of Martel's way
The adrenalin brought by it's impressing rope jumping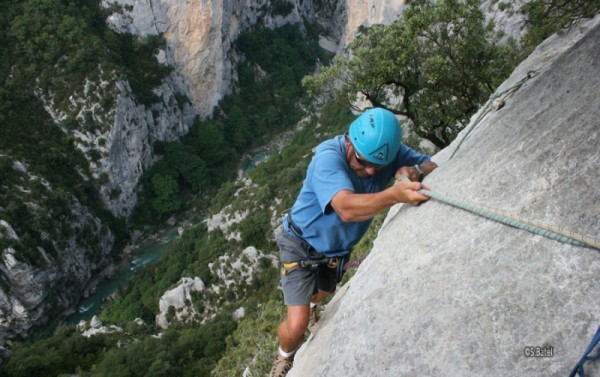 Verdon gorges - The fox hole
This adventure activity is located near the village of La Palud / Verdon, in the middle of the cliffs of the largest canyon in Europe, the Gorges du Verdon ...
1/2 journée
Discover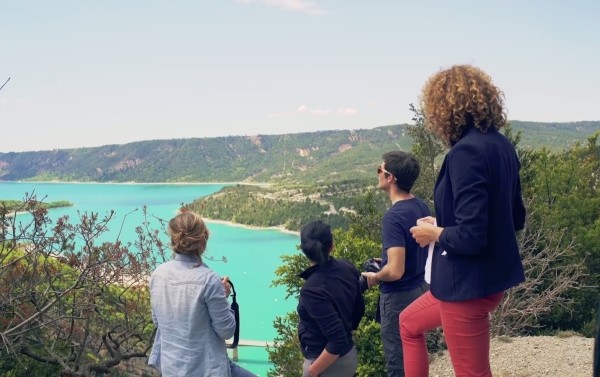 Sainte-Croix lake - Adventure and discovery
3 Jours / 2 Nuits
Discover