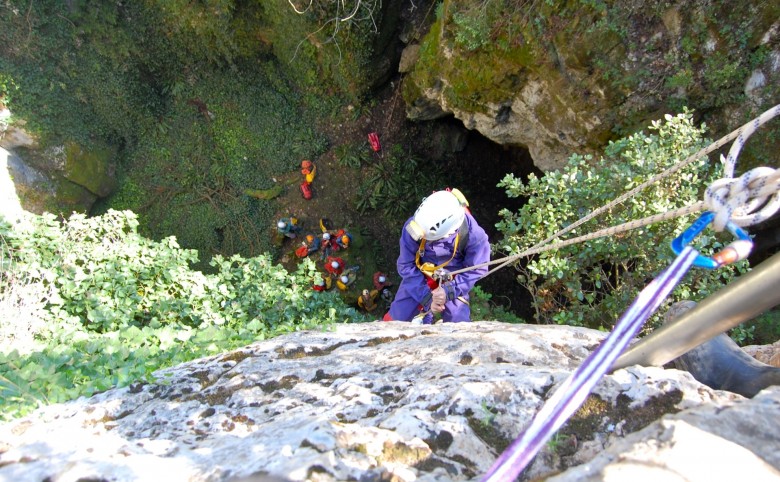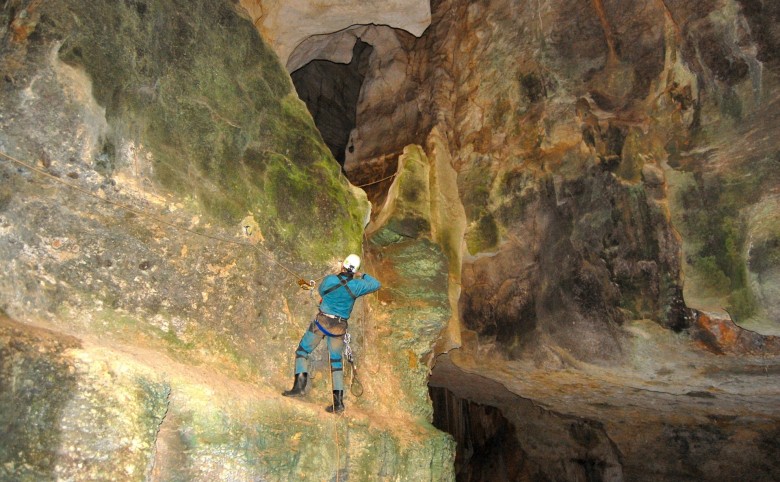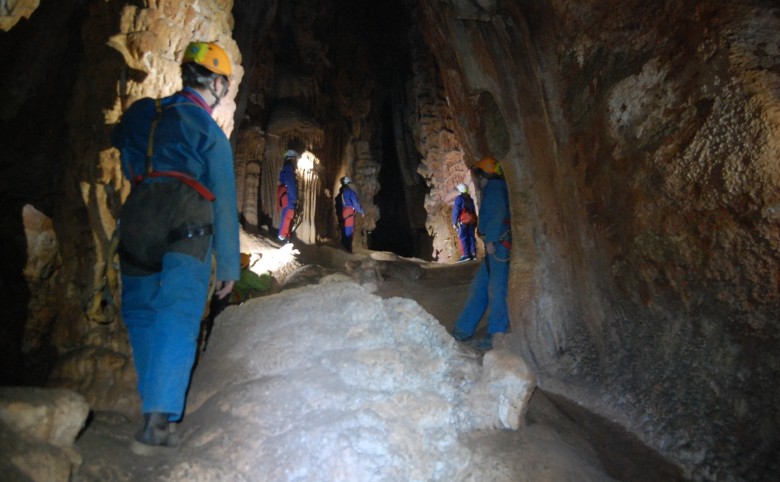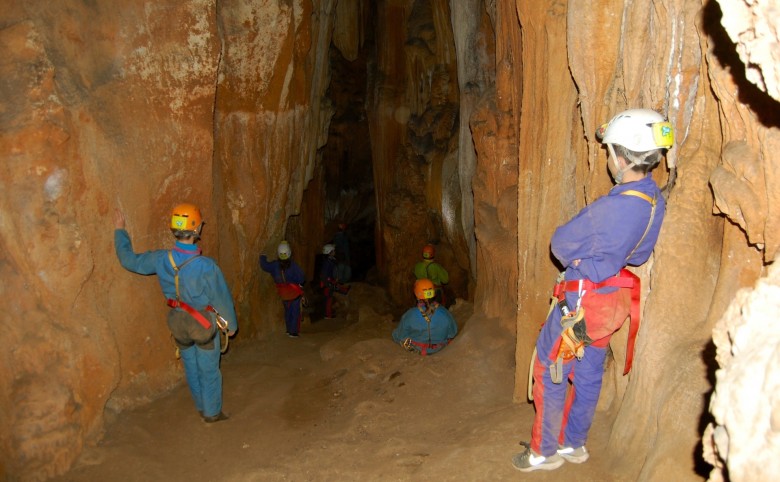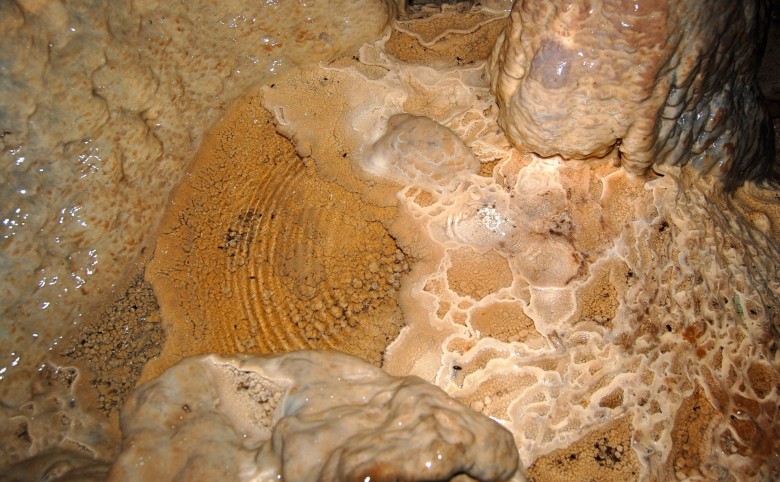 Chasm of Aigo - Sport
The underground adventure in the heart of the Sainte-Baume park




1234
Intense
Day
8 h
09h00 - 17h00
The chasm of the Aigo rock is a very beautiful cavity from the mountain of Siou-Blanc. The beauty of its scales accentuates the mysterious and fascinating sides of the underground Provence.
This chasm could be considerated as an initiation's cavity if we explore the first well, with beautiful galeries et technicals crossings. After what it is a big course.


To plan
Warm and light clothes (jogging or sporting tights), a bottle of water, an elastic band if you have the long hair, a tie if your wear glasses, a picnic with backpack
Ref : SPLC002
Book
Gift

Notify me of new dates
Lat
43.198845
Lng
5.806377099999963
The water dissolves the limestone and creates underground galleries. A 15 minutes walk will bring you into the heart of the mountain Siou-Blanc. The chasm of the Aigo Rock is a technic cavity wich allows you to discover climbing ropes' methods, and you will also appreciate a calm and quiet atmoshpere...
With a great access in an amazing well of 25 metres deep, you will feel adrenaline for sure with a rappelling into the well. Afterwhile a very beautiful gallery takes place, where the visit goes on.
The hugness of this cavity
Discover great surprises : the beautiful wells, the big hall...
The silent atmosphere
The sport level of this excursion
Calanque La Ciotat - Blower's hole
Discover a dry canyons of the Mediterranean coasts during a fun vertical hike near by the creeks of Cassis and La Ciotat.
1/2 journée
Discover