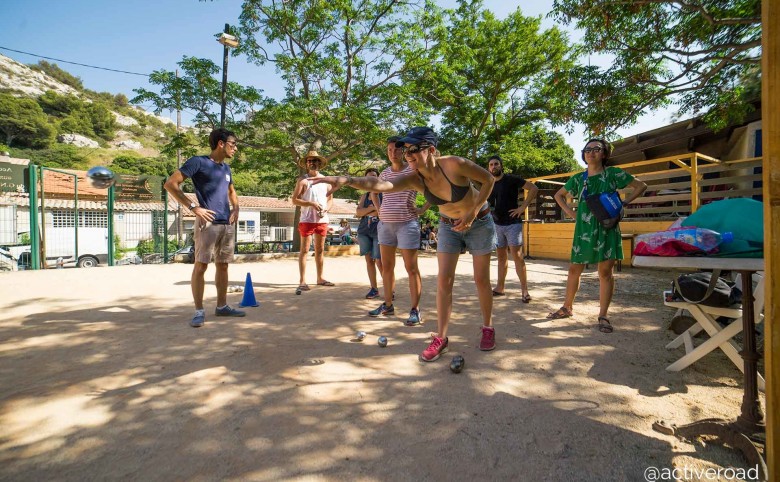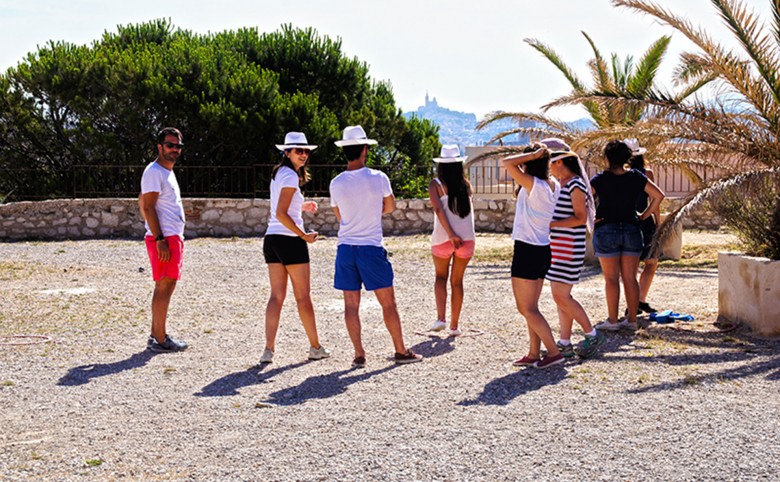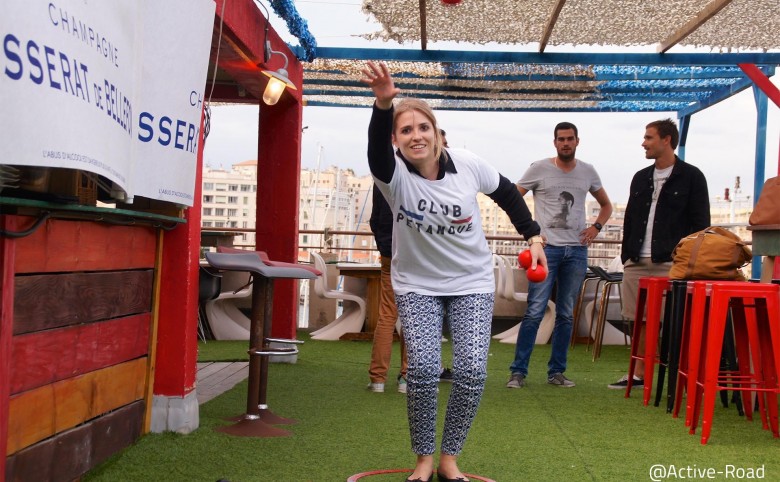 Traditional activity - Petanque contest
Played with steal bowls on a sand strip, "La Pétanque" is a local game played by the inhabitant of the south of France


1234
Easy
Day
4 h
19h00 - 23h00
Pull or strike, it is not a question of style but it's a real strategy here !


The petanque takes place only and in team of 2 or 3 people, provided with a 3 steal bowls in each hands.
" Feet sticked " will be the translation of this game, on a sandy ground of 6 m of length, the competitors will by try to pull their balls as closely as possible to the jack (young swings wooden).

The Petanque tournament allows you to put yourself in competitive conditions while enjoying a pleasant activity and in a good mood. Participants will be able to test their skills and motivation in a relaxed atmosphere.
Event organized in the day or in the evening.

For 8* to 100 peoples
Lat
43.296482
Lng
5.369779999999878
Arrival

Cocktail reception (soft or alcoholic) and explanation of the game to the participants

Creation of the teams, launch of the game board

Opening of the "pétanque" grounds for the first round
The other teams will be spectator of the first games (2h)

Possible option : seated meal, evening dinatoire (barbecue, animation cocktail...)

Break before the final (20min)

Final game played with all participants as a spectator (20min)

Award ceremony
Local food and beverage
The spirit of this very friendly game, easy to play
Discovery of beautiful places choosen by our team