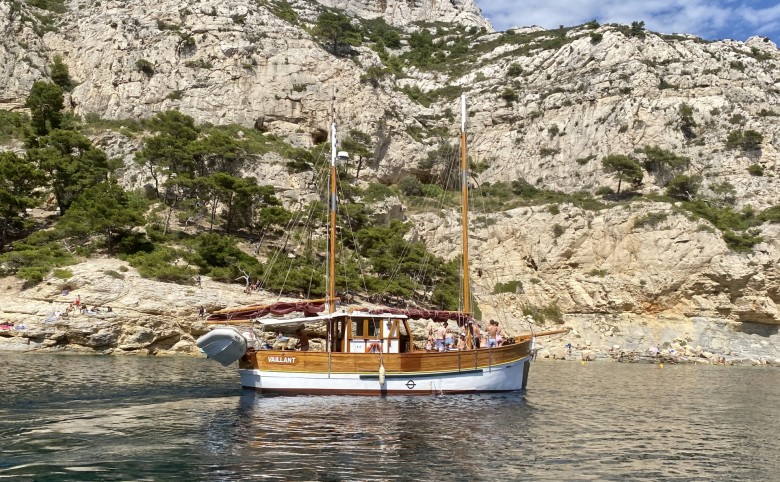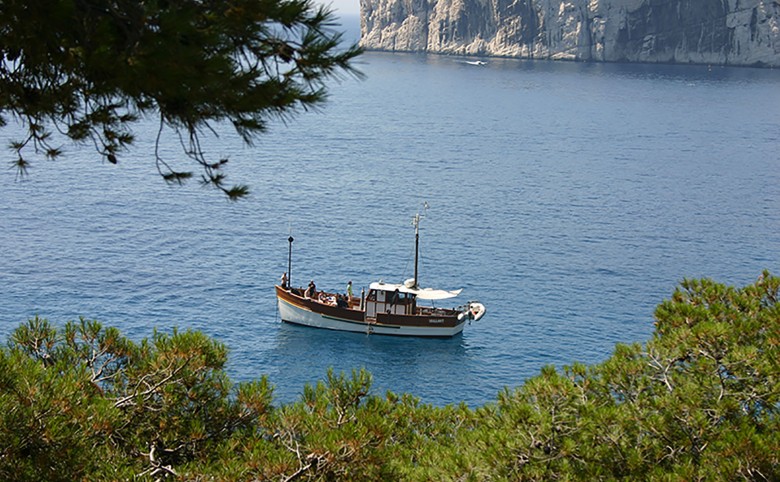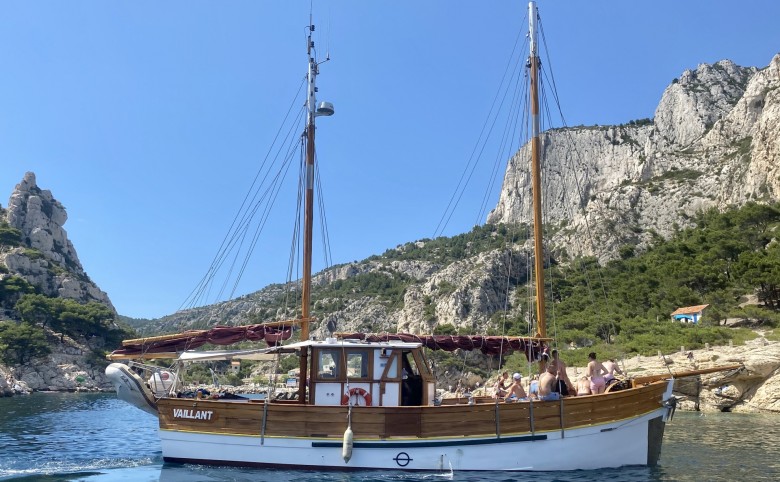 Riou archipelago - Day escape
Discover the Calanques National Park on board a wood boat with confort




1234
Easy
Day
7 h
09h00 - 16h00 / 10h00 - 18h00 / 10h00 - 17h00
Departing from the Old Port spend a day of relaxation and well-being on board this old varnished wooden trawler completely renovated and equipped.
It is only in a few minutes that you will be able to discover all the riches of the coast and at a moderate pace. the varied landscapes of the Calanques National Park. This ship will bring you all the necessary comfort to spend an extraordinary day at sea.
To plan
Swim equipment (towel, swim-suit, snorkle and mask), sun protection, lunch and beverage (if not order as extra).
Ref : BB003
Book
Gift

Notify me of new dates
Lat
43.293545893120594
Lng
5.363042290954461
Boarding at the old port of Marseille. Going ahead to Riou archipelago, you will start by visiting the harbor of Marseille passing through its famous Vallon des Auffes then off the Chateau d'If, made famous thanks to the history of the Count of Monte Cristo. Small coasting along Marseille bay during the first part of your day.
Your second part of the day will take place at anchor in shelters in a creek where you can picnic in peace and enjoy water activities.
The boat has a sun awning, an equipped kitchen, a toilet and a shower to rinse off.

Marseille - Sunset over the sea
Cruise from Marseille old port to watch the sunset between creeks and island
1/2 journée
Discover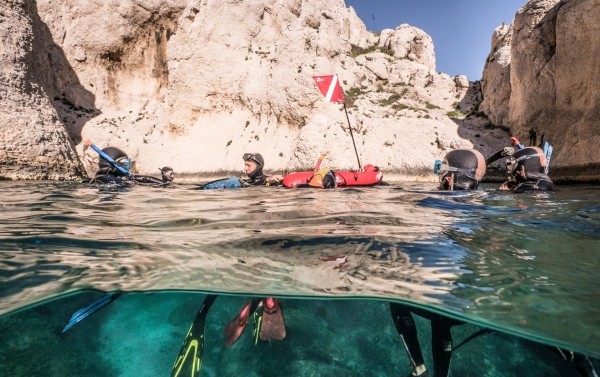 Marseille calanques - Snorkling dive
With your fins, masks and snorkels, explore the fauna and flora of the Frioul Islands, supervized by an instructor
1/2 journée
Discover