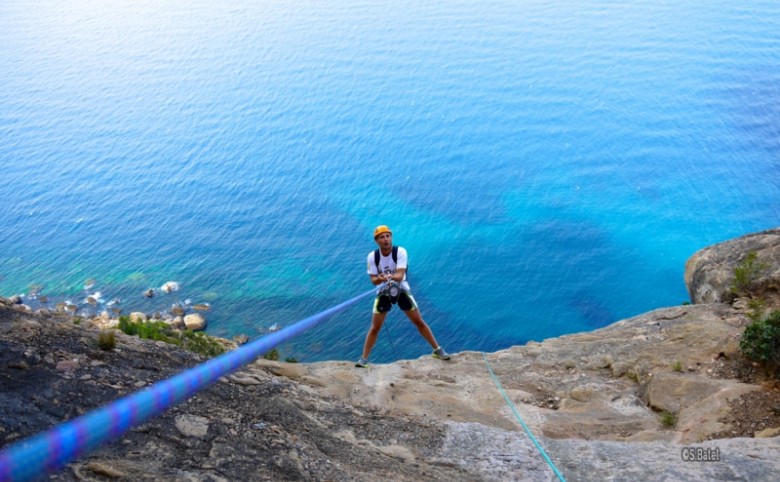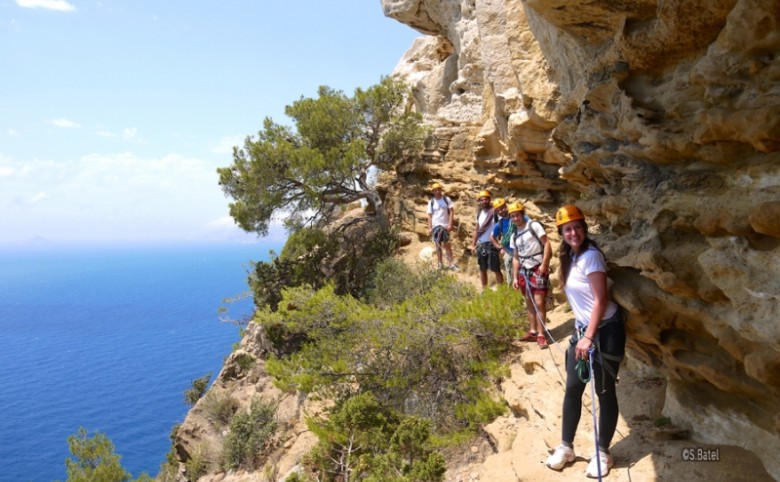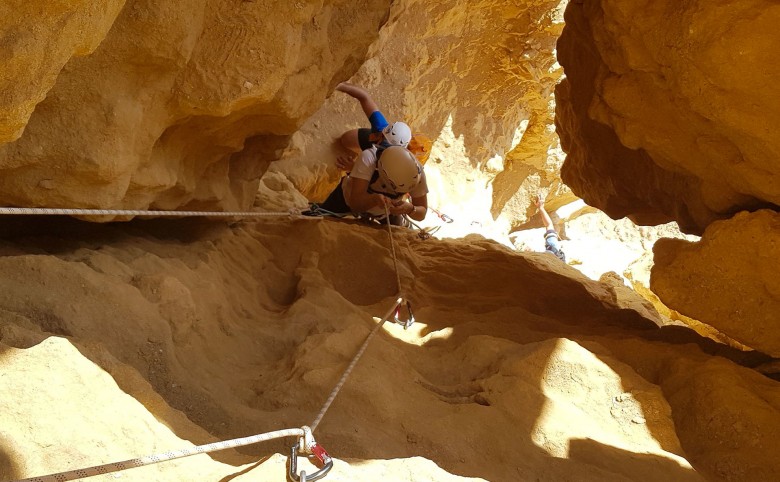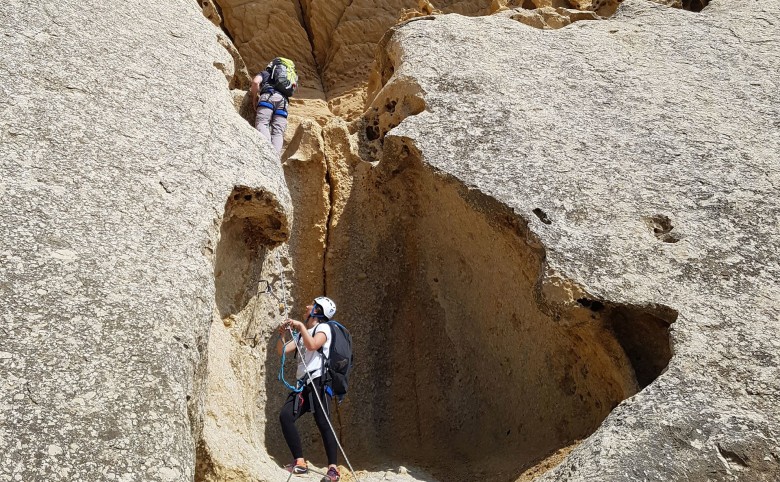 Cassis calanques - Canaille cape
Discover the highest european cliff during a vertical hike at Cassis. An amzing view on the calanques.



1234
Intense
1/2 day
5 h
08h00 - 13h00 / 09h00 - 14h00 / 12h30 - 17h30 / 13h00 - 18h00
The massif of Canaille is the highest sea cliff in Europe (394 m), an agglomeration of rocks offering diverse playground, ideal for adventure.
The path of the Philemon is a sporting and sensational course since it combines abseiling, cave visit and easy climbing on the cliff of Cap Canaille. From the belvederes of the "Route des Crêtes", overlooking the towns of Cassis and La Ciotat, you will wind in this ocher-colored cliff, sculpted by time and sea winds.

Isolated and open towards the sea and the bay of Cassis, many concretions and caves will lead to promontories and give to this course an indescribable atmosphere. This adventure tour will take you out of the monotony of hiking, by going by wild or aerial passages. This activity requires the use of harnesses and ropes for crossing steep passages.
To plan
Sport shoes, wind jacket, snack, trousers, water (1,5L per person)
Ref : PAP001
Book
Gift

Notify me of new dates
Lat
43.1764409185754
Lng
5.573372737045247
You will start by a 100m abseil which lead to the cave of the 14th of july. Then follow hiking and climbing in the heart of the path of Philemon, between concretion and natural chimney to join the Semaphore.
Outing supervised by a certified instructor or mountain Guide.
Obligatory : hiking, climbing and abseiling (100m)
Practicing an original activity in the magical setting of the calanques

The abseiling and the visit of the 14 July cave


Climb the walls and concretions of the course

The magnificent view overlooking the sea and the Cassis bay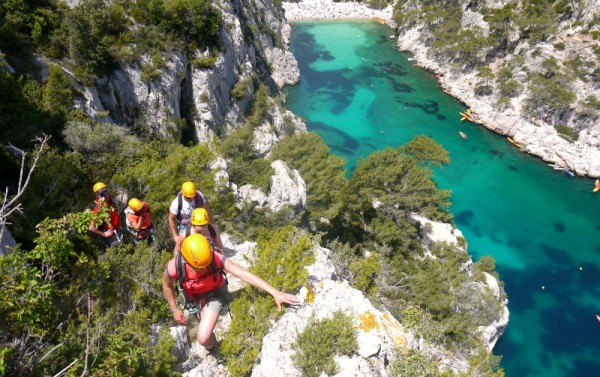 Calanque En Vau - Cannon hole
You can join this adventure by walking or by boat. En Vau is an amazing creek lost in the middel of cliffs, where a sportive and vertical hike will take you to the best point of view.
Journée
Discover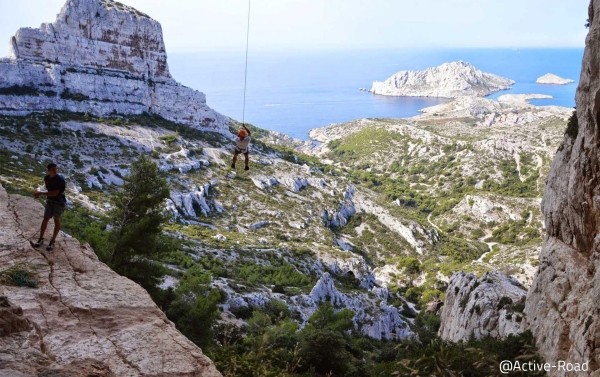 Calanques - The ermite cave
Family and friends are welcome to the Michel's cave near Callelongue to try the swinging jump. A magnificent view is guaranteed!
1/2 journée
Discover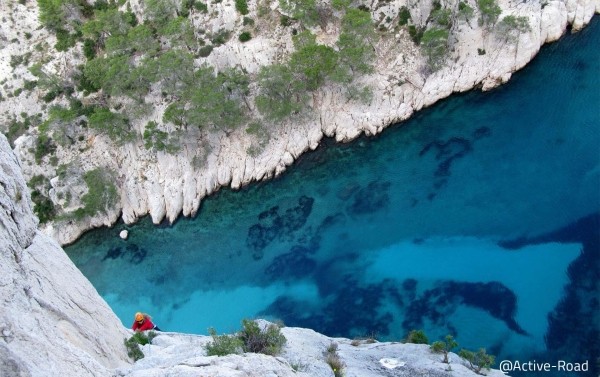 Calanques to Verdon - Full day on big path
Full day of rock climbing between the Calanques national park and the Verdon Gorges
Journée
Discover