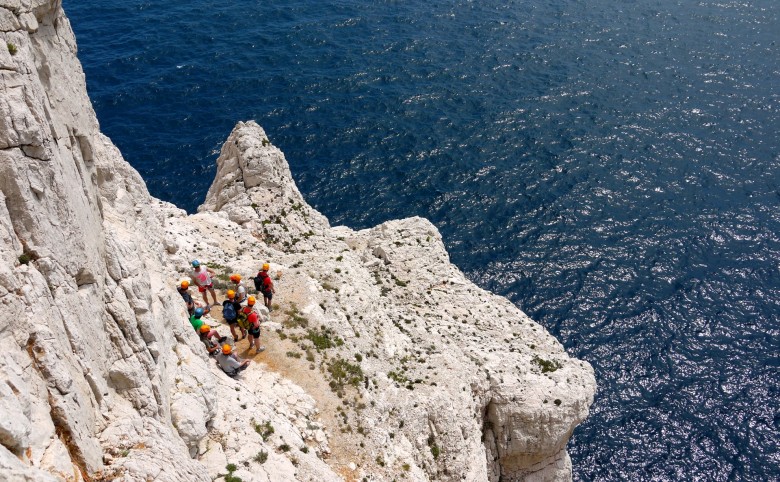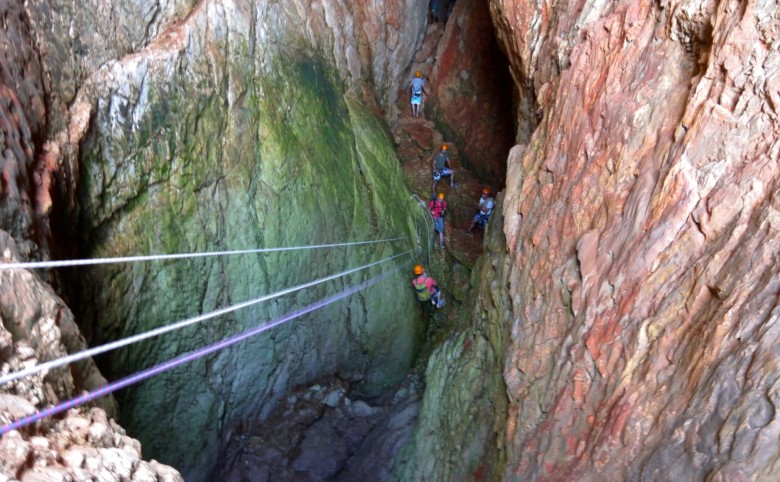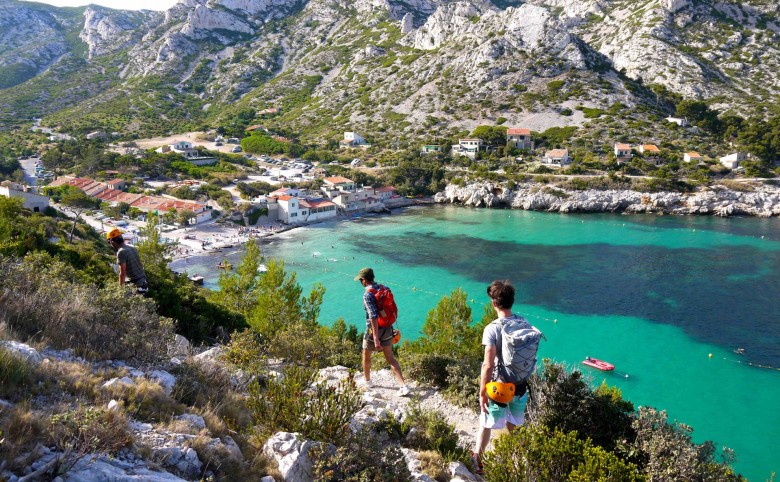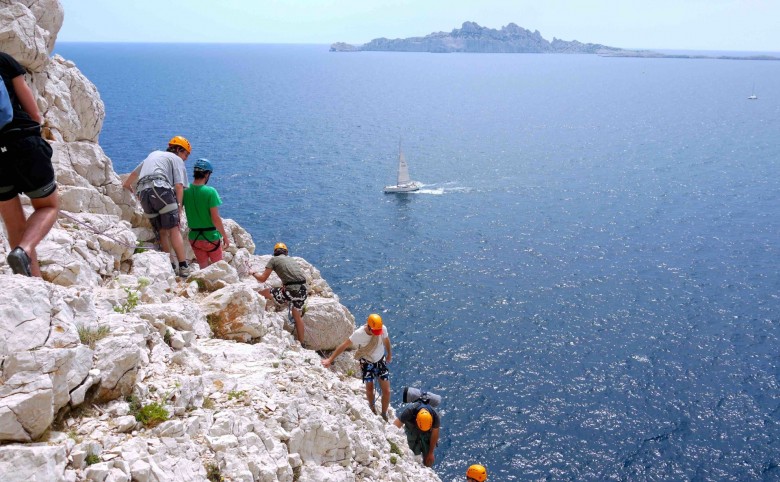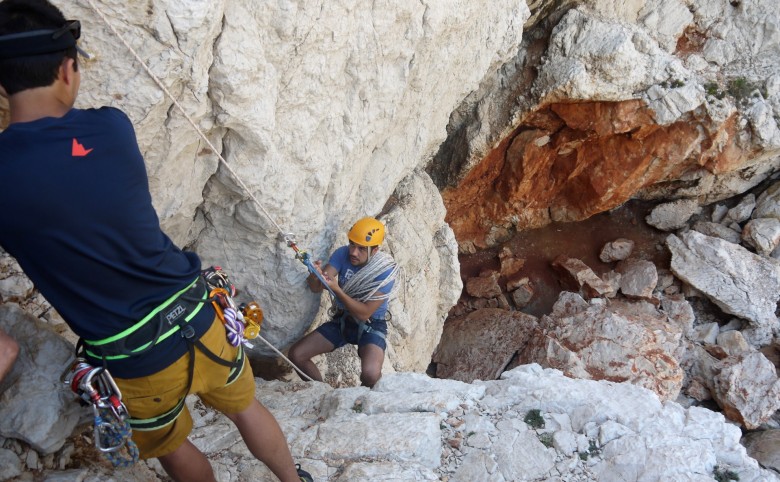 Calanque of Sormiou - Beak path around
During this trek in Sormiou, discover new sensations and experiences by vertical hiking.




1234
Athletic
1/2 day
4 h
09h00 - 13h00 / 14h00 - 18h00 / 15h00 - 19h00
An incredible stroll in the heart of one of the most beautiful creeks of Marseille
During this hike situated in the creek of Sormiou, you will evolve on sometimes aerial passages and visit the magnificent cave of Capelan.

This vertical hike accessible to the largest number, requires the use of harness and ropes for the crossing of aerial passages over the sea. This original activity will allow you to discover still wild places and not accessible by the classic hiking trails.
To plan
Water (1,5L / pers), sunnies, sun-cream, wind jacket, sneakers with laces.
Allow 5€ for the car park located at the bottom of the calanque.
Ref : PAS001
Book
Gift

Notify me of new dates
Lat
43.22263013693481
Lng
5.4050092697143555
Meeting point in the creek of Sormiou. After a briefing on the equipement and the safety instructions you will leave from the beach for a hike of 20 min.
Arrived at the beak of Sormiou you will pass by the ledge of the tiragne. Passages secured by ropes follow one another then until the Tyrolean of the cave of Capelan.
Included : via cordata, zipline above the water and in the cave of the poor cod (15 and 30m), 1 abseiling descent of 15m.

Optionnal : groups can pratice this activity for a whole day
Discover the calanque of Sormiou, it's white sandy beach and it's translucide cristal clear water
Go through the cave of Capelan thanks to a zipline
Learn how to abseil in the beautiful Calanque of Marseille
The technical level as well as physical are both accessible to all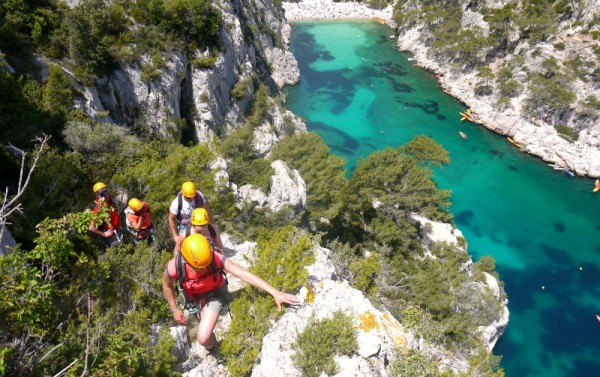 Calanque En Vau - Cannon hole
You can join this adventure by walking or by boat. En Vau is an amazing creek lost in the middel of cliffs, where a sportive and vertical hike will take you to the best point of view.
Journée
Discover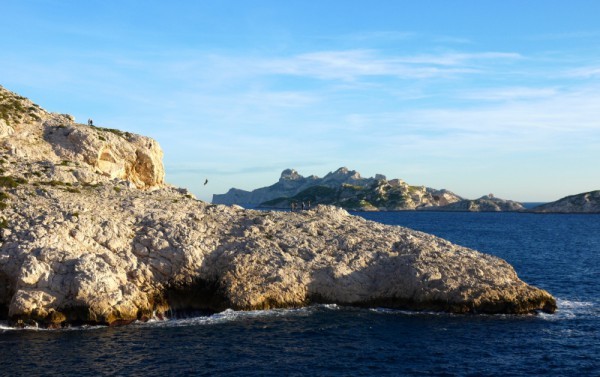 ADVENTURE TREK - THE MONKEYS BAY
A very easy adventure tour ! Few minutes walk from the fisherman port of Calellongue and a beautiful view on the national park of calanques.
1/2 journée
Discover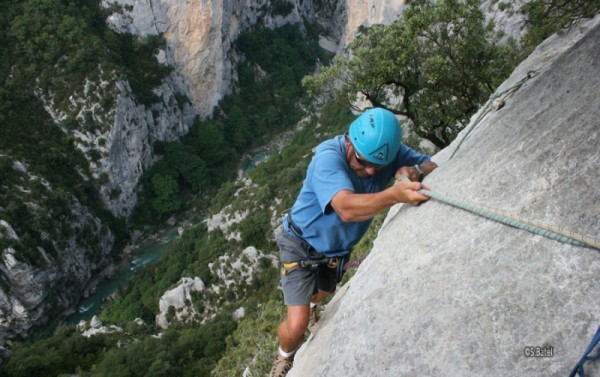 Verdon gorges - The fox hole
This adventure activity is located near the village of La Palud / Verdon, in the middle of the cliffs of the largest canyon in Europe, the Gorges du Verdon ...
1/2 journée
Discover