Climbing adventure tour - "The Half Moon"
An approach to verticality, a mix between hiking and climbing offering an exceptional panorama on the islands of the Calanques National Park




1234
Moderate
1/2 day
4 h
08h45 - 12h45 / 13h45 - 17h45
A splendid tour offering among the most beautiful panoramas of the creeks on the virgin islands of the National Park and the village of Goudes.
After the aerial passage of the half-moon, requiring the use of ropes and harnesses, your guide will adapt the tour for sportsmen and less sportsmen by proposing several alternatives around climbing on the famous "Rock of Goudes".
A new discovery with your friends, your family (Accessible from 12 years) or your business group.
To plan
Backpack, bottle of water (1.5 liters per person), sun protection (glasses, hat, cream), windbreaker jacket Walking shoes or sneakers
Ref : EPDL0001
Book
Gift

Notify me of new dates
Lat
43.215287525529206
Lng
5.363820396911607
A 45-minute hike drop you to the highest point of the hiking tour.
From this point you will discover the famous Half-Moon passage and the beutiful panoramas.
Various options will then be proposed to you to meet everyone's expectations: Climbing, abseiling (Options not required).
The photo viewpoints on the islands and the fishing port of "les Goudes".
The different options for athletes and less athletic
The famous "Pas de la Demi-Lune" Climbing or abseiling (optional)
Calanque of Sormiou - Beak path around
During this trek in Sormiou, discover new sensations and experiences by vertical hiking.
1/2 journée
Discover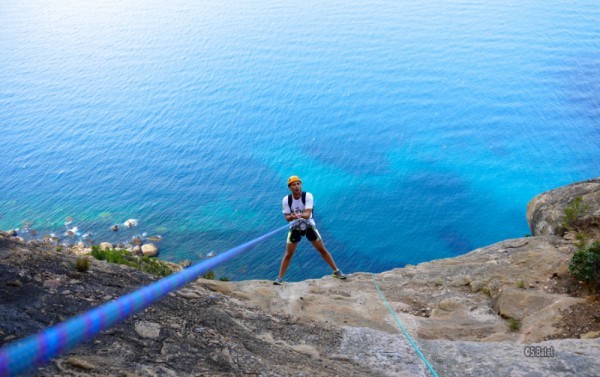 Cassis calanques - Canaille cape
Discover the highest european cliff during a vertical hike at Cassis. An amzing view on the calanques.
1/2 journée
Discover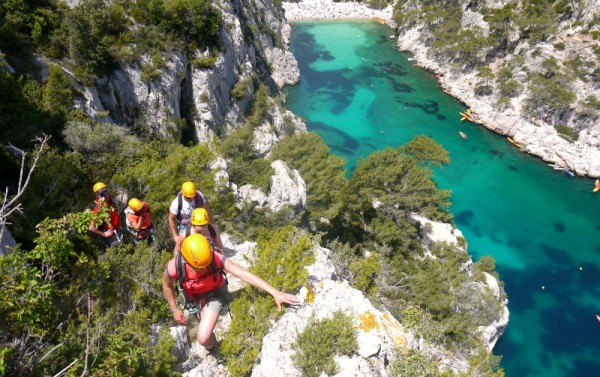 Calanque En Vau - Cannon hole
You can join this adventure by walking or by boat. En Vau is an amazing creek lost in the middel of cliffs, where a sportive and vertical hike will take you to the best point of view.
Journée
Discover