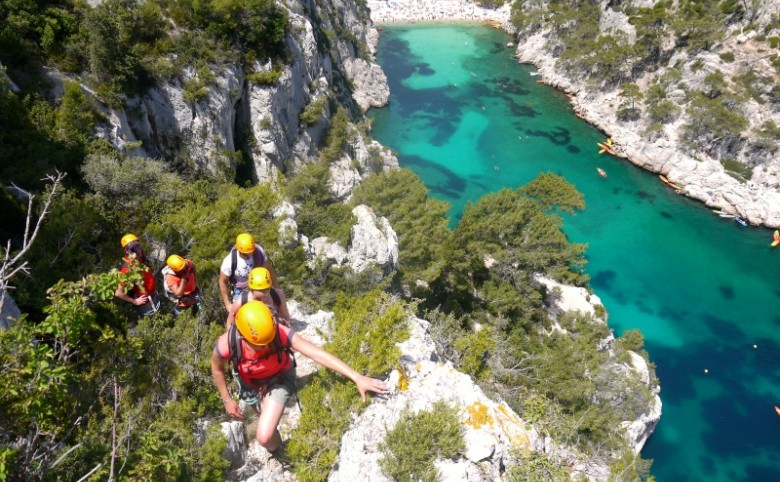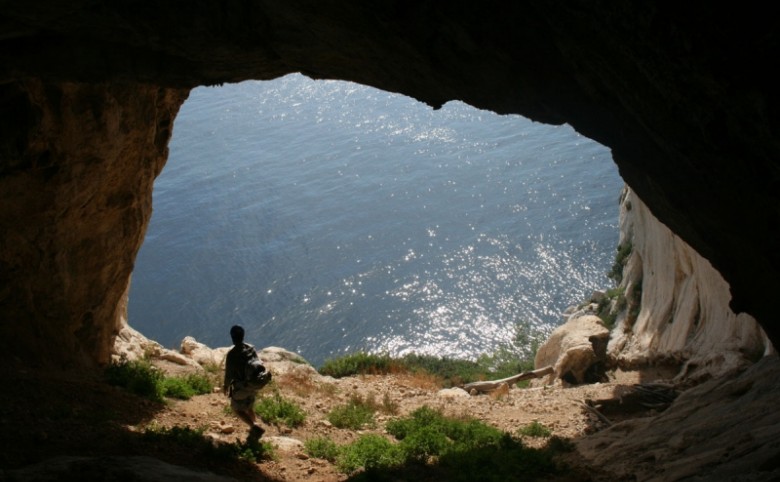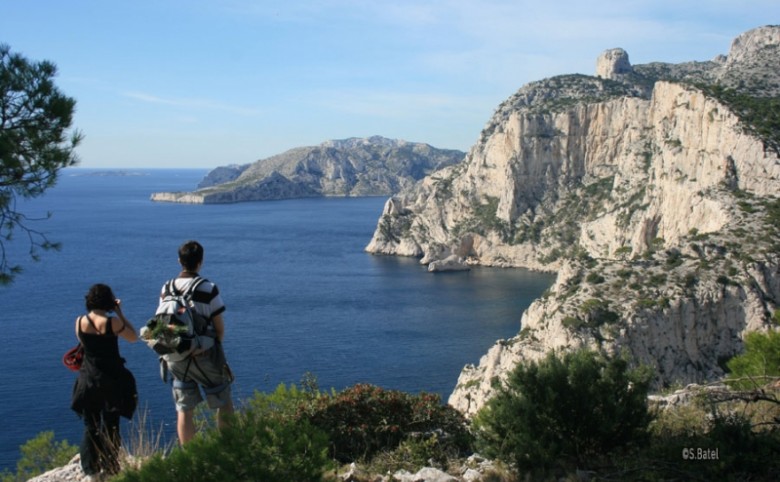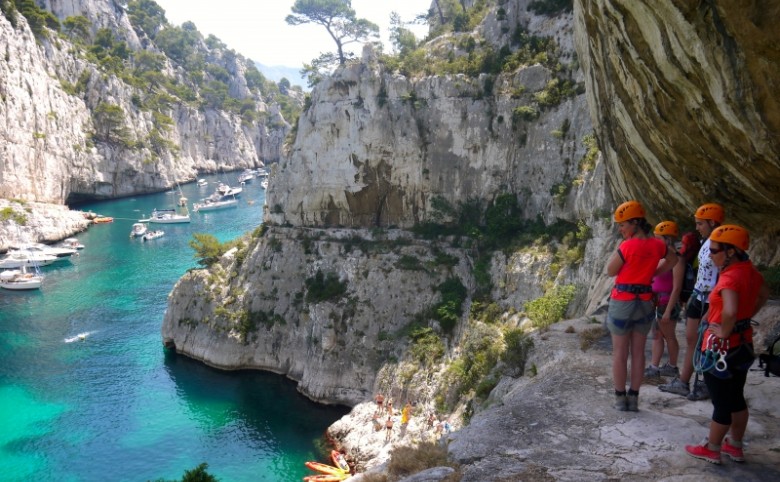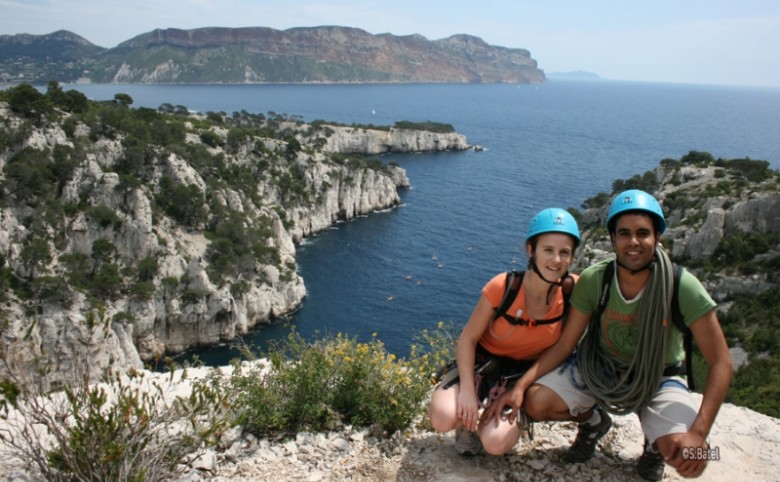 Calanque En Vau - Cannon hole
You can join this adventure by walking or by boat. En Vau is an amazing creek lost in the middel of cliffs, where a sportive and vertical hike will take you to the best point of view.






1234
Intense
Day
8 h
09h00 - 17h00
The En Vau adventure trek is the most beautiful treck in the creeks of Marseille.
The adventure tour of En Vau is the most accomplished and sporting course of all the courses we have designed. As climbers, ourknowledge of the terrain leads us to discover the unusual passages allowing access to the wild and remote parts.
The use of ropes is obligatory go there, you will discover among others the Castelvieil plateau which overhangs the bay of Cassis and offers an impressive panorama on the entire coast of the creeks. It is a true concentration of happiness, technical and sporting passages mingled with spectacular landscapes !
To plan
Picnic, water (1,5L/pers), T-shirt, wind jacket, sneakers with laces
Ref : PAV001
Book
Gift

Notify me of new dates
Lat
43.2119429883535
Lng
5.522094265098531
From the magnificent beach of En Vau (possible swimming) you will use harness and ropes under the guidance of your guide, to discover the plateau of Castelvieil and a succession of vertical passages and rappelling abseiling along the sea. A picnic break Will be proposed in a unique corner that is kept secret !

Obligatory : Hiking (6H), via cordata, abseiling(15m)

Optional : Climbing (30m), abseiling (50m)
The wild and astonishing landscapes around the calanque of En Vau
Moderated athletic level
Manificient view over the national park of calanque and the cap Canaille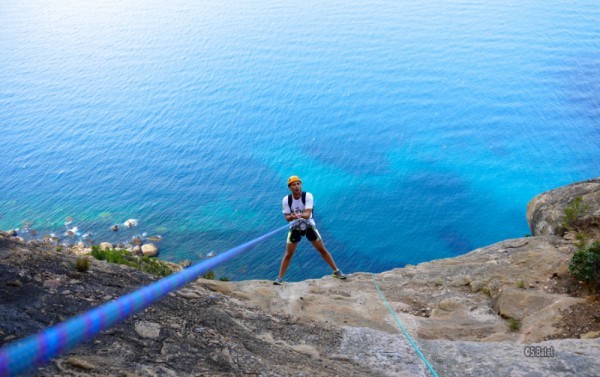 Cassis calanques - Canaille cape
Discover the highest european cliff during a vertical hike at Cassis. An amzing view on the calanques.
1/2 journée
Discover
Calanque La Ciotat - Blower's hole
Discover a dry canyons of the Mediterranean coasts during a fun vertical hike near by the creeks of Cassis and La Ciotat.
1/2 journée
Discover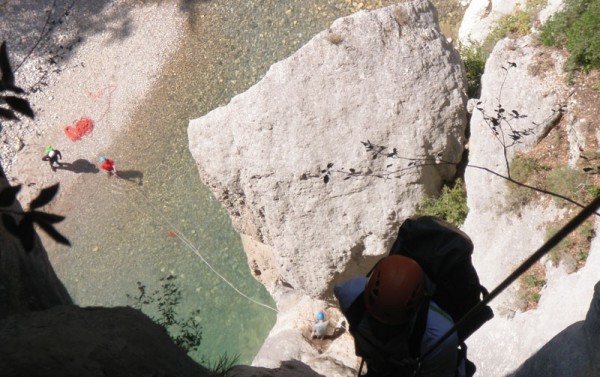 La ferné canyoning - athletic
Located in the heart of the Verdon Gorges, this one-day-cross canyon is made up of different abseilings...
Journée
Discover