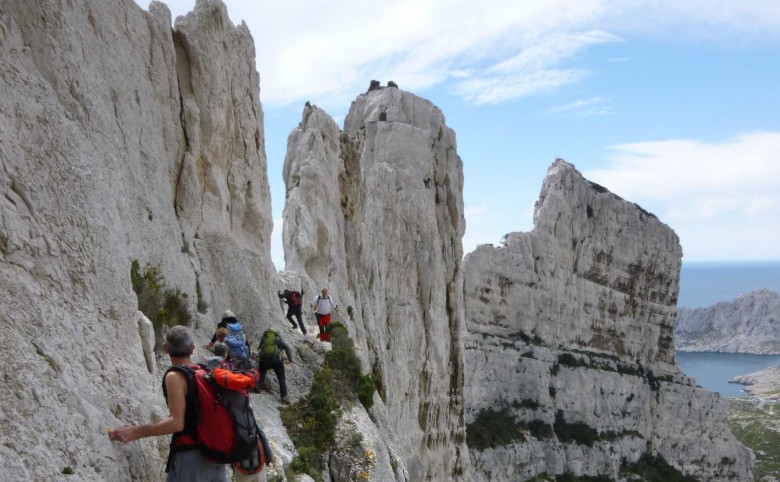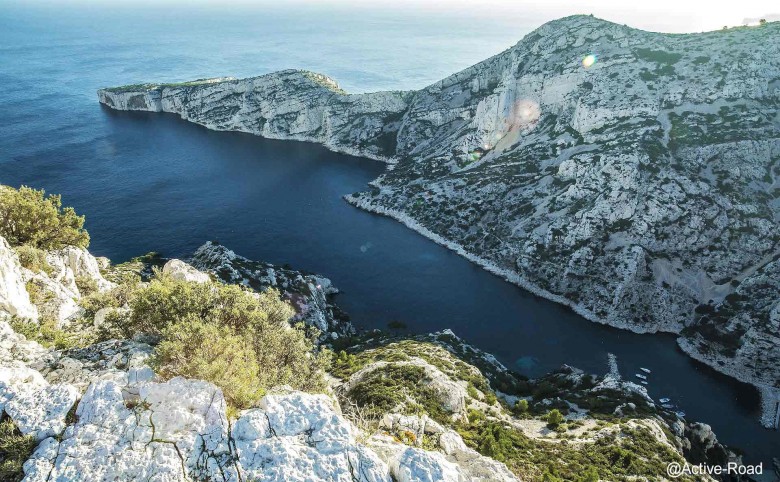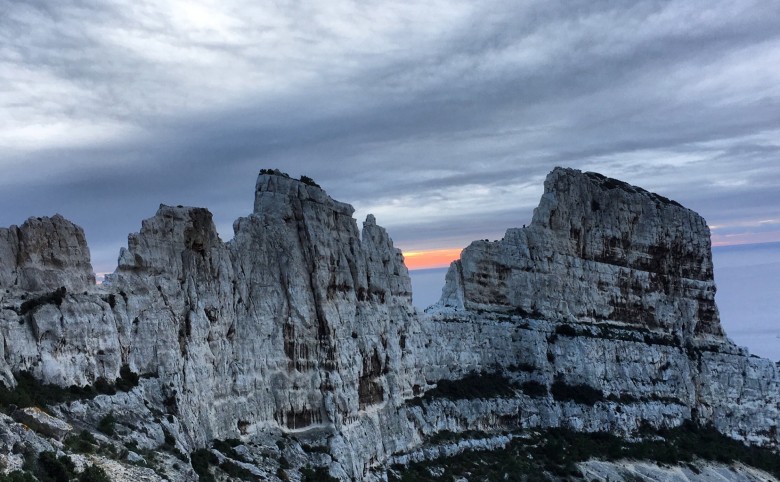 Step of the Half Moon - Unusual Hike
This Hiking offers a spectacular view of the sea and the islands of the Calanques Park


1234
Moderate
1/2 day
3 h
09h00 - 12h00
A magical hike in the heart of the national park of creeks, punctuated by the famous passage of the Half Moon.
The passage of the Half Moon Pass offers a unique panorama of the islands of the park and the village of Goudes, 233 meters high. Also discover the Cave of the Hermit, the Cave of Saint Michel d'Eau Douce, or the Ours Cave. The most adventurous, will be able if it wishes to be in the abseiling abseiling since the Pas de la Demi-Lune. Strong sensations guaranteed!
Framing by a guide or a monitor State patent with insurance and material includes.
To plan
Backpack, walking shoes with notched soles, jacket (rain, wind) and / or sweater, picnic and comforting (dried fruits, biscuits, bars), sun protection (glasses, hat, cream) .
Take 1 , 5 liters of water.
Lat
43.21521826906962
Lng
5.363643105773804
Your guide will welcome you at the small village of Callelongue, with a pannier filled with pastries, fruit juice, coffee and tea.
From the small typical port of Callelongue, cross the cabanons and go to the discovery of the massif of Goudes and the rock St Michel. A magic hike in the heart of the park National creeks, punctuated by the famous passage of the Half Moon, and some huge caves carved into the mountain.
Your guide will make you discover throughout the trip the history, the fauna and the flora local.
Optional: Take advantage of the air passage of the "step of the half-moon" to initiate you to abseiling. Optional, this initiation will be suitable for the more adventurous or in search of strong sensations.
The exceptional setting offered by the national park of the creeks
Hiking in sumptuous landscapes
Discover the natural and cultural heritage of the massif
You initiate the abseiling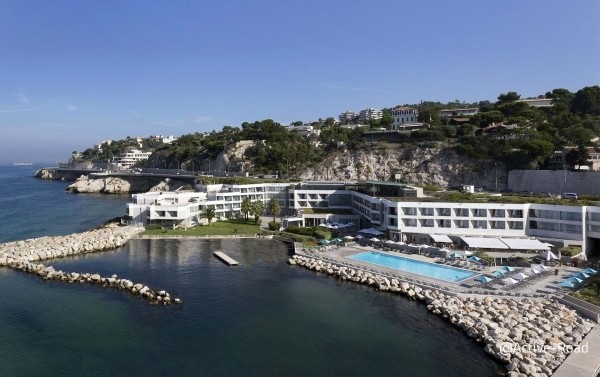 ESCAPE & RELAXATION SEMINAR - MARSEILLE
Offer an escape and relaxation stay in Marseille for your business members, with a best activities selection
Journée
Discover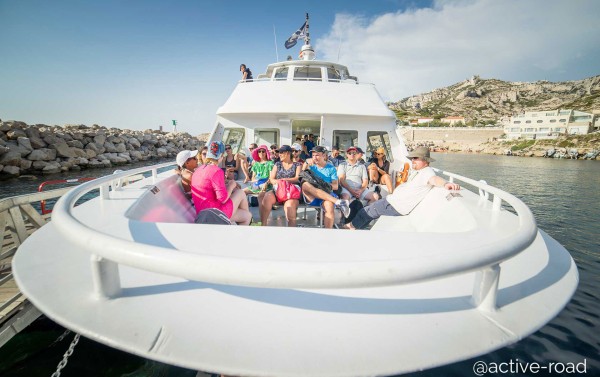 ADVENTURE & COHESION SEMINAR - MARSEILLE
A stay offering various sport activities in the heart of Provence ! Unite your collaborators and improve cohesion
Journée
Discover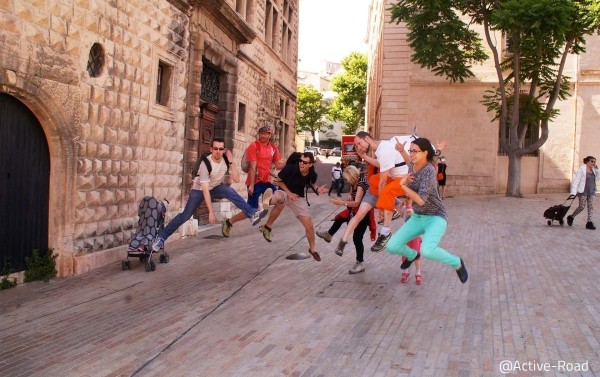 Urban game - city tour
An authentic and playful activity, to discover the Marseille city in another way
1/2 journée
Discover