Verdon - Rock climbing
Mentoring, internships climbing, beginners and advanced days climbing in the Gorges du Verdon with a professional.



1234
Easy
1/2 day
3 h
09h15 - 12h30 / 13h30 - 16h30
Discover fantistic climbing path of the Gorges du Verdon during a day with an instructor.
The Verdon Gorges are, as we can called it, a wonder of nature. Mr Martel describes : "We have there, I repeat, one of the most beautiful places in Europe".
During the sixties and as the Mecca of climbing, the Verdon was a privileged spot for climbers from Marseille (1:30 am Marseille time). Thanks to this activity you can feel the scale of these limestone walls, these unusual and compact rocks, the beauty and the uniqueness of this amazing place.
A lot of initiation's spots edge the Gorges and can satisfy most novices as they wait to discover rock climbing on "Big Wall".
To plan
Sneakers, shorts ou strecth jeans, snack, bottle of water (1,5l/pers).
Ref : ESC002
Book
Gift

Notify me of new dates
Lat
43.7794979
Lng
6.341844000000037
Your guide will take care of your expectations and adapte this activity to your level. It will be proposes areas adapted to initiate and learn climbing technicals.

Objectives : To learn the gestures of the climber and belay.
If your level allows, the session could be the opportunity to learn ropes use in order to climb a great way on the vertiginous cliffs of the gorges...
The Gorges du Verdon's unimaginable atmosphere
Watch vultures turning in between the face of limestone cliffs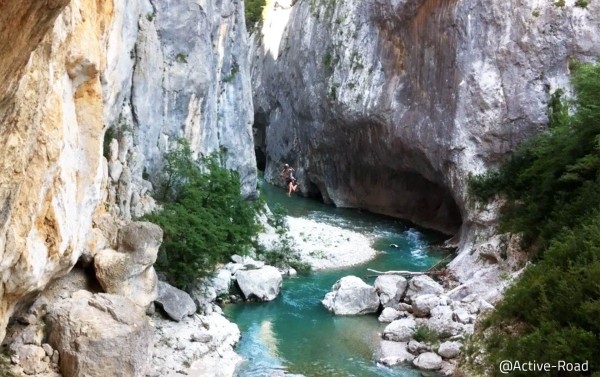 Verdon - The pigeon balm
A swinging jump in the heart of the gorges du Verdon, with a rope and without elastic, big thrills !
1/2 journée
Discover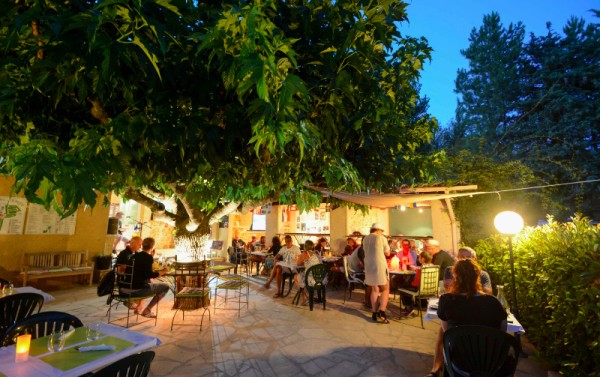 2J/1N - Nature & Gastronomy - Verdon
Spend an unforgettable stay in the heart of the Verdon, and discover this nature thanks to sports challenge, culinary and cultural activities.
2 Jours / 1 Nuit
Discover
Baou canyoning - initiation
Baou Baudan is a canyon of discovery, accessible and playful. Doable in family...
1/2 journée
Discover