Baou canyoning - initiation
Baou Baudan is a canyon of discovery, accessible and playful. Doable in family...
1234
Moderate
1/2 day
4 h
09h30 - 13h30
The canyon of Baou Baudan is a canyon of discovery, accessible and playful. You can carefree come and practice this canyon with family or friends. Made of a succession of small abseilings and some jumps that aren't compulsory, in half a day, you can will enjoy discovering this activity.
Supervision by national qualified coaches.

Download the index card of activity HERE * not doable from the end of august until mid may.
---
To plan: Swimsuit and sneakers with laces. The whole equipment ( websuits, helmets, life jackets) will be supplied by instructors.
---
From 12 years
To carry
Eau (1,5L/ pers), Maillot de bain, une bonne paire de chaussures de sport avec lacets.
Communiquer les tailles, poids, pointures des participants à la réservation !
Tout le matériel nécessaire à l'activité canyoning est fourni (combinaisons, casques, gillets..) + Assurance RC de votre moniteur encadrant Breveté d'Etat.
Ref : CAD
Get a quote

Notify me of new dates
Lou Cafetie - La Palud Sur Verdon
Après la récupération de votre package de canyoning (casques, combinaisons, bidon étanche, sac étanche) et un briefing sur le matériel nécessaire à la pratique du canyoning.
Vous rentrerez directement dans le canyon du Baou et ses sentiers aventureux. Constitué d'une succession de petits rappels et quelques sauts non obligatoires, c'est avec un grand plaisir que vous pourrez découvrir cette activité en une demi-journée en famille ou entres amis.
L'aventure accessible à tous
Le cadre des gorges du Verdon
Calanques - Half day on big path
Discover some of the most beautiful major climbing routes in the Calanques in half a day, from great classics to sports, with a local children's guide
1/2 journée
Discover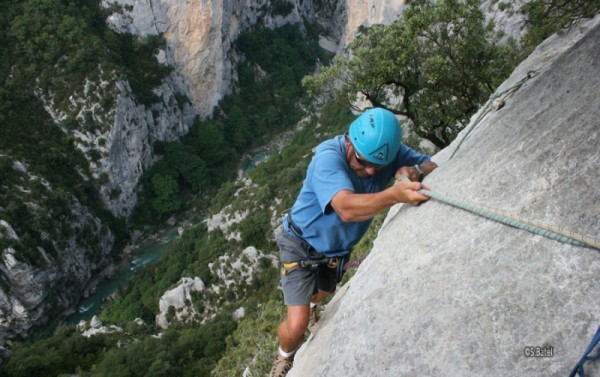 Verdon gorges - The fox hole
This adventure activity is located near the village of La Palud / Verdon, in the middle of the cliffs of the largest canyon in Europe, the Gorges du Verdon ...
1/2 journée
Discover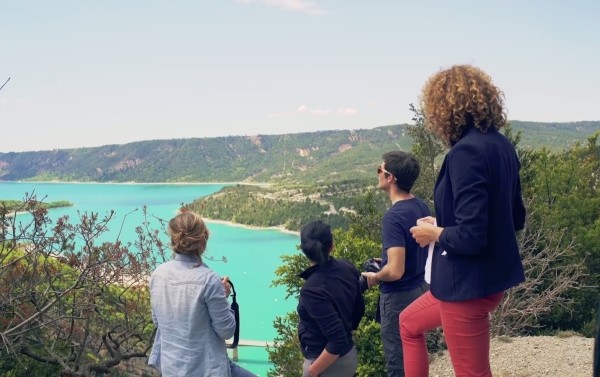 Verdon - Canyon discovery- 3D/2N
Take a deep breath in the wonderful landscape of the regional parc of Verdon
3 Jours / 2 Nuits
Discover