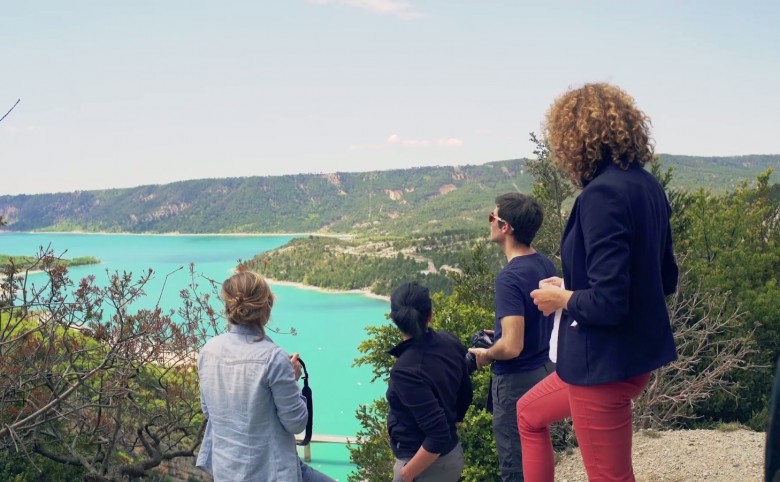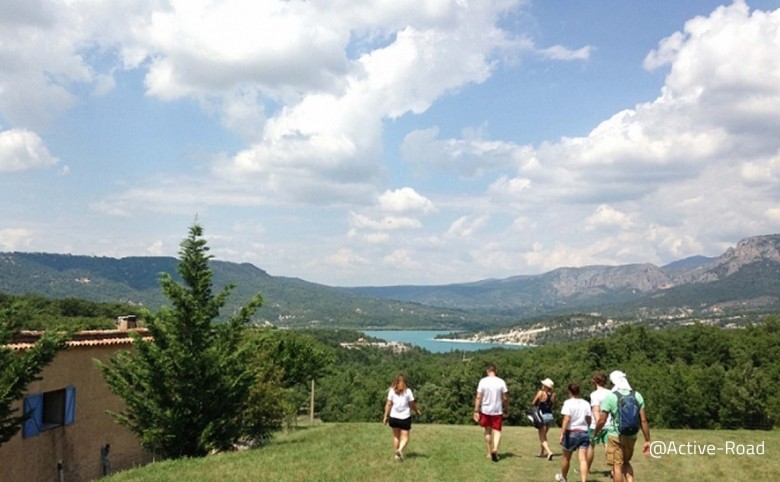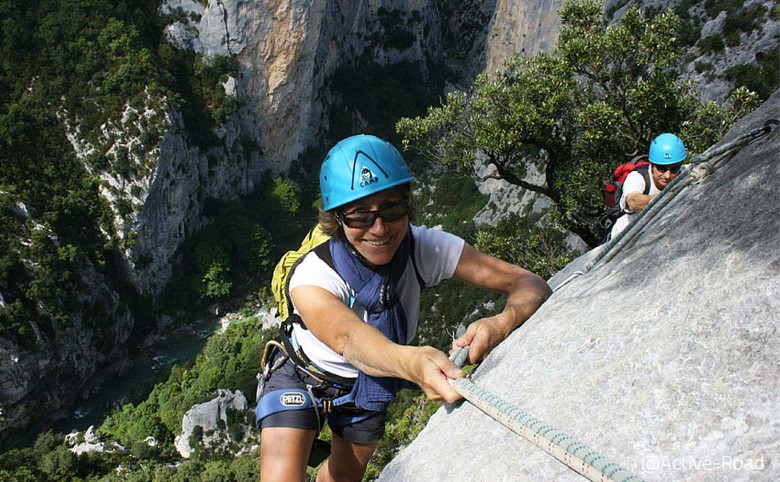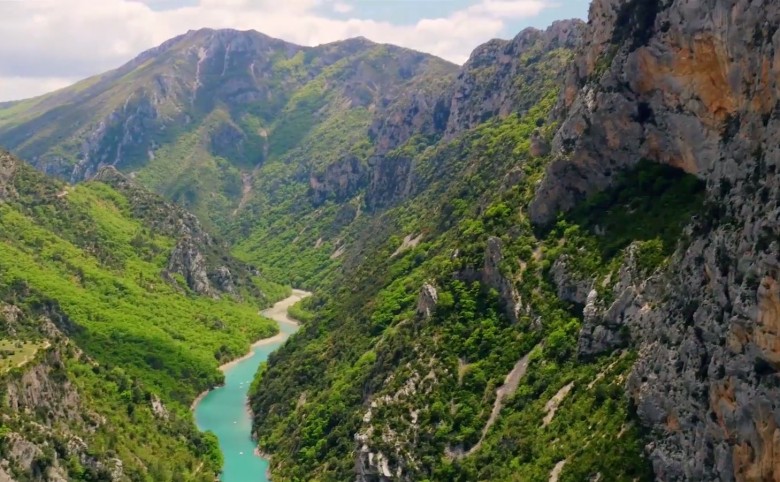 Sainte-Croix lake - Adventure and discovery





1234
Athletic
3 days / 2 nights
12h00 - 00h00
We offer a stay in a house perched on the heights of St. Croix Lake, between the medieval village of Moustiers and Aiguines
An ideal stay for groups of friends, families, bachelor party boy or girl looking for a unique place through a variety of outdoor activities. That foothold is to enjoy with family or friends.
Located between the left bank and right bank of the Verdon Gorges, it offers easy access to swimming, exploring the gorges with pedalo and multiple activities. Stays possible from 7 people
To plan
Transport to the accommodation and activities
Meals on site, getting to be self-contained with kitchens
Lat
43.8456819
Lng
6.22148100000004
Jour 1 :

Accueil sur le lieu d'hébergement

Checkin et dépot des bagages avant de vous rendre sur le lac de Sainte-croix.

Accueil pique-nique ou collation (selon heure d'arrivée)

Mise à disposition de canoë-kayak bi-place ou mono-place pour la demi-journée.

Naviguez sur les eaux paisibles du lac pour vous rapprocher des gorges, de faire le tour de l'île de Costebelle et de vous approcher du village de Bauduen et de Sainte-Croix-du-Verdon.

Retour au gîte en fin de journée.

Jour 2 :

Matin - Visite de la Maison des Gorges du Verdon :

Situé dans le château de la Palud, cet écomusée vous offre une véritable plongée au coeur de la nature et de l'histoire des Gorges... Découvrez le grand canyon du Verdon, sa géologie, sa faune sa flore et son histoire. Un circuit instructif et divertissant d'une heure environ.

Déjeuner à la carte à la Palus S/ verdon :


Repas préparé avec des produits locaux dans l'incontournable brasserie qui réunit les amoureux de la nature, grimpeurs et randonneurs.

Votre guide pour l'après-midi viendra à votre rencontre pour le café !

Après-midi - Parcours aventure du Trou du Renard :

Aventure au milieu des falaises du plus grand canyon d'Europe : les gorges du Verdon !

Un parcours aventure situé sur les falaises qui surplombent le grand canyon. Vous franchirez différents passages techniques sous les conseils de votre guide pour découvrir des points de vue que seuls les vautours ou aigles royaux, tournoyant au dessus de vos têtes, peuvent admirer : via cordata, rappel (20m), tyrolienne, pont de singe, saut de tarzan.

Encadrement par un professionnel brevet d'état et mis à disposition d'un équipement.

Jour 3 :

Visite - Atelier de la faïence :

Visitez le fabuleux village provençal et médiéval de Moustiers-Sainte-Marie et découvrez son artisanat authentique. Visite et observation d'ateliers spécialisés, artisants de la faïence.

Achat possible en fin de visite au magasin de l'atelier.

Pause déjeuner dans le village de Moustier (non compris)

Visite distillerie de lavande :

Venez découvrir l'arrière pays provençal, là où les champs de lavande sont omniprésents, sur le plateau de Valensole.

Vous aurez l'occasion de visiter une ancienne et rustique distillerie encore fonctionnelle.
The wild beauty of Gorges and its panoramas
The charm of the accommodation situated in the middle of fields and offering a birds eye view on the lake of St Croix
The tranquillity and the space offered by the place
The proximity of the accommodation with the lake of Sainte Croix and the activities
Guaranteed sensations by the activities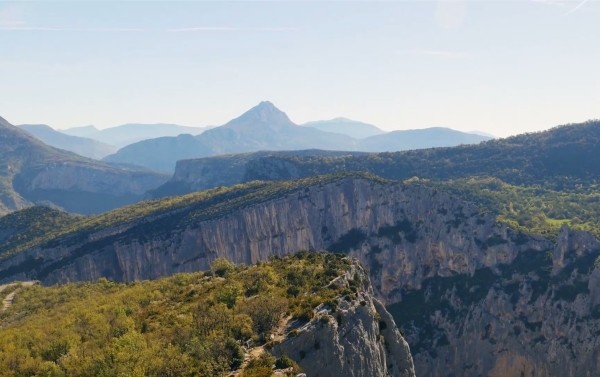 2D/1N - Unusual bivouac - Verdon
Night under the stars in the heart of the largest canyon in Europe
2 Jours / 1 Nuit
Discover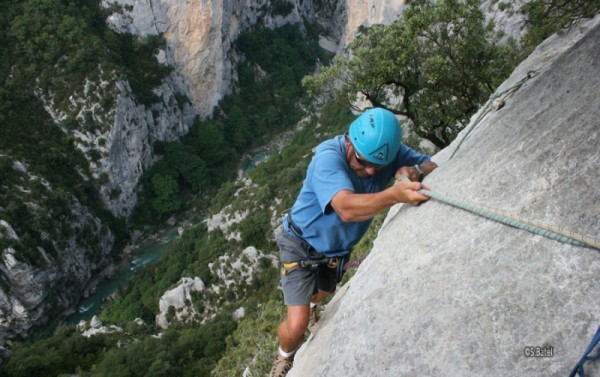 Verdon gorges - The fox hole
This adventure activity is located near the village of La Palud / Verdon, in the middle of the cliffs of the largest canyon in Europe, the Gorges du Verdon ...
1/2 journée
Discover
Baou canyoning - initiation
Baou Baudan is a canyon of discovery, accessible and playful. Doable in family...
1/2 journée
Discover