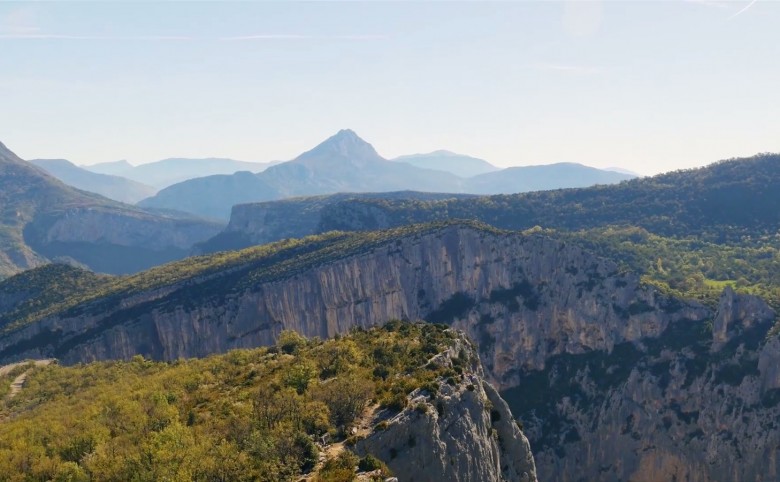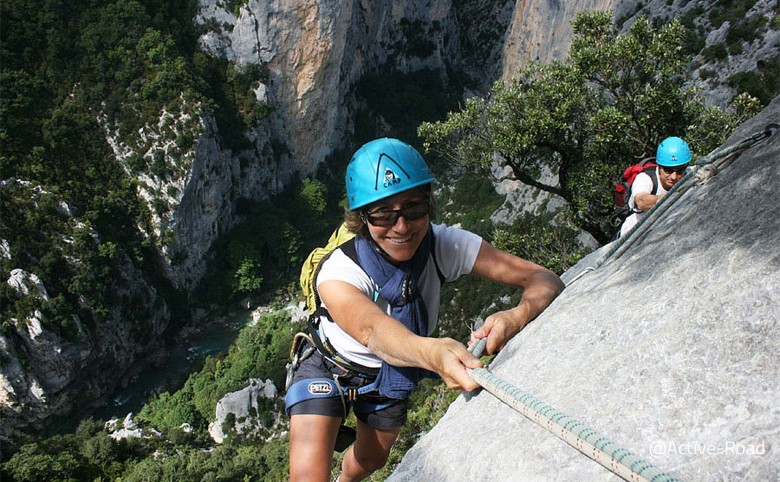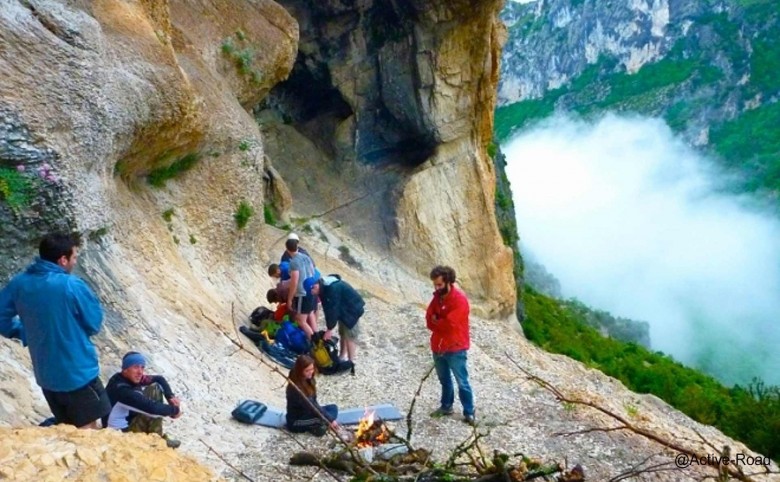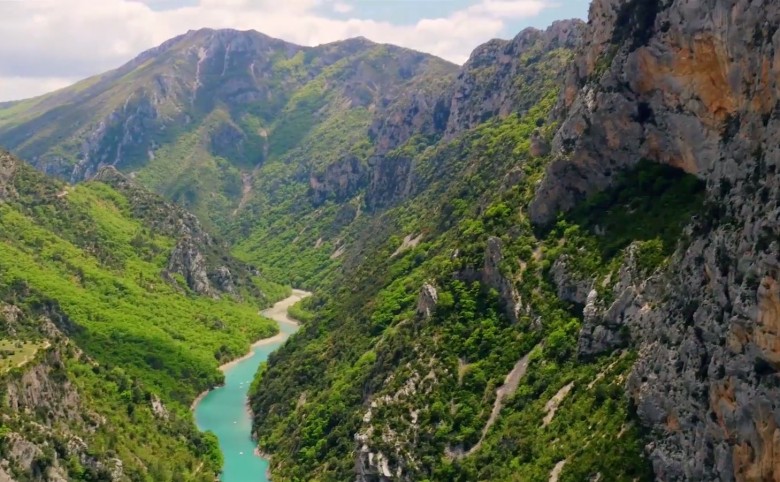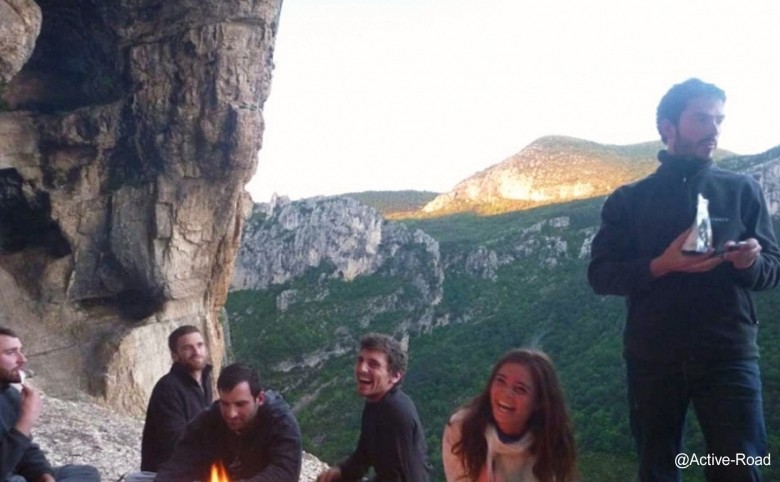 2D/1N - Unusual bivouac - Verdon
Night under the stars in the heart of the largest canyon in Europe




1234
Easy
2 days / 1 night
12h00 - 19h00
Immerse yourself for a weekend in the most beautiful landscapes of the Verdon's Canyon
Live a unique moment by going to discover the wildest corners of the Gorges du Verdon. With the help of a guide, prepare your package and set off for a bivouac in the heart of the largest canyon in Europe. A unique adventure with many surprises in the footsteps of the explorer Alfred Martel. Immerse yourself, for a weekend, in a "Verdon Secret".
This stay is ideal for groups of friends or a quality EVG ...
To plan
Le transport vers le lieu de départ
Les repas non prévu sur place : dîner, petit-déjeuner
Équipement de sport : tenue confortable, chaussures de marche ou de trail, protection solaire (lunettes, casquettes, crème...)
Matériel de camping : sac de couchage, carré-mat, lampe frontale, sac à dos
Lat
43.7794979
Lng
6.341844000000037
JOUR 1 :

Accueil et visite de la Maison des Gorges du Verdon

Situé dans le château de la Palud, cet écomusée vous offre une véritable plongée au coeur de la nature et de l'histoire des Gorges... Découvrez le grand canyon du Verdon, sa géologie, sa faune sa flore et son histoire. Un circuit instructif et divertissant d'une heure environ.

Déjeuner à la carte à la brasserie Lou Caféti

Point de ralliement des grimpeurs et randonneurs, ce lieu incontournable de la Palud sur Verdon vous reçoit pour un bon repas à base de produits frais locaux.

Prise en charge par vos moniteurs et départ pour le parcours du trou du renard.

Aventure au milieu des falaises du plus grand canyon d'Europe

Un parcours aventure situé sur les falaises qui surplombent le grand canyon. Vous franchirez différents passages techniques sous les conseils de votre guide pour découvrir des points de vue que seuls les vautours ou aigles royaux, tournoyant au dessus de vos têtes, peuvent admirer : via cordata, rappel (20m), tyrolienne, pont de singe, saut de tarzan.

Arrivée sur le lieu du bivouac en fin de journée

Installation du campement sur une baume gigantesque surplombant le cours d'eau du Baou.

JOUR 2 :

Après une nuit insolite au campement en pleine nature, une dernière expérience indéite vous attend.

Parcours aventure du Couloir Samson

Situé au coeur de l'un des passages les plus étroit et escarpé des gorges du Verdon, ce parcours sportif vous offrira des points de vues sublimes.

Sous les conseils de votre guide vous accéderez à des lieux encore peu parcourus. Une tyrolienne vous permettra de franchir les rapides des gorges. De nombreux passages d'escalade et aériens se succéderont avant d'aborder une descente en rappel de plus de 80m qui aboutira vers un retour par les fameux tunnels du couloir Samson.
Two days of pure adventure
A night under the stars in a wild balm
Access by abseiling down the cliffs of Verdon
In option the swing jump of the Baume with pigeons
Calanques to Verdon - Half day big path
Discover the most beautiful climbing path in the calanques or Verdon from the big classicale ones to the most sportives with an local instructor
1/2 journée
Discover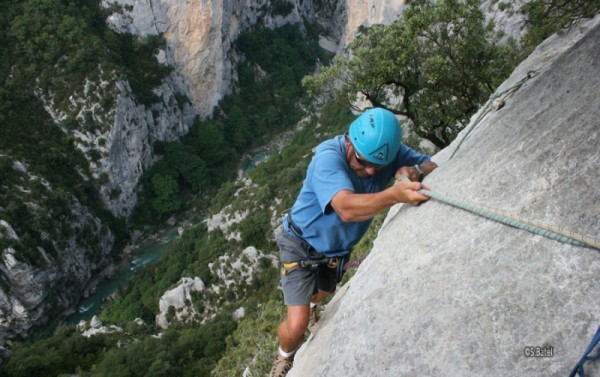 Verdon gorges - The fox hole
This adventure activity is located near the village of La Palud / Verdon, in the middle of the cliffs of the largest canyon in Europe, the Gorges du Verdon ...
1/2 journée
Discover
Baou canyoning - initiation
Baou Baudan is a canyon of discovery, accessible and playful. Doable in family...
1/2 journée
Discover