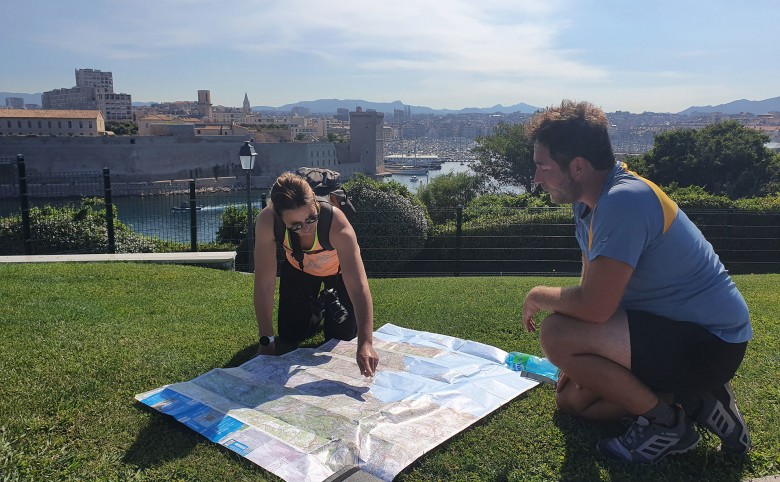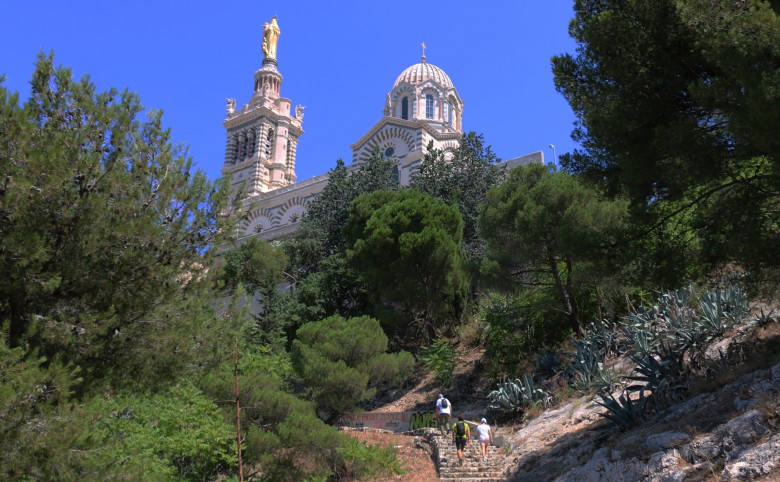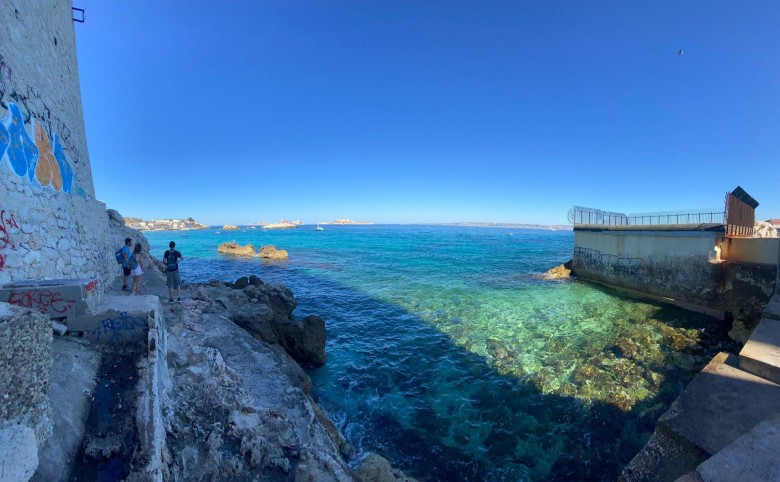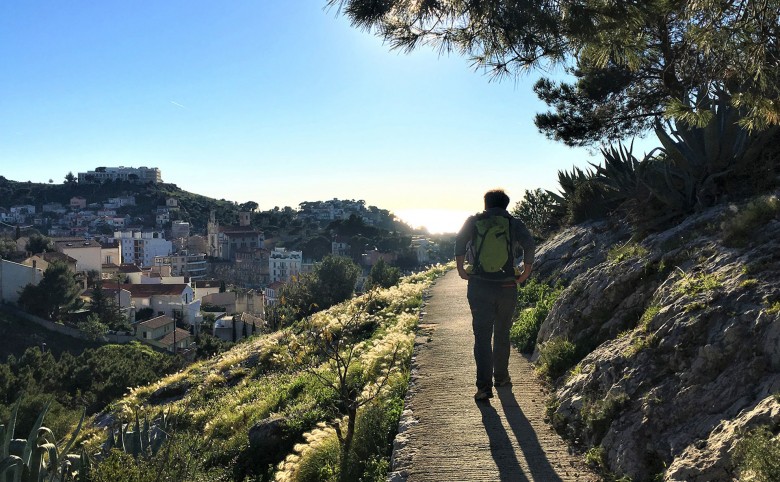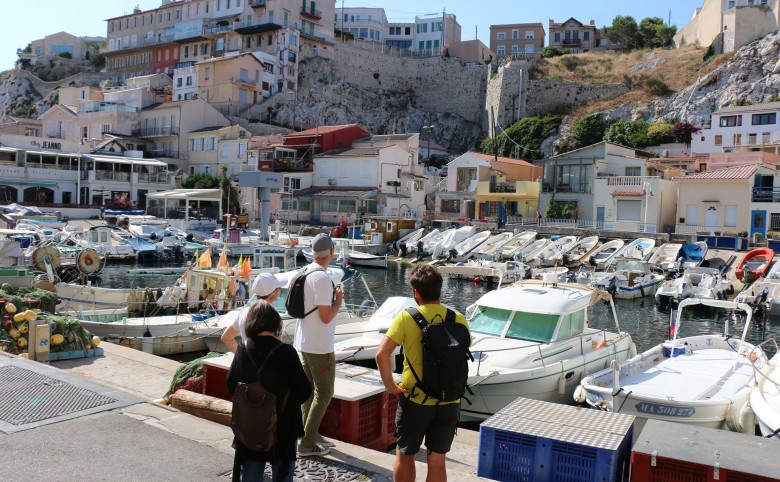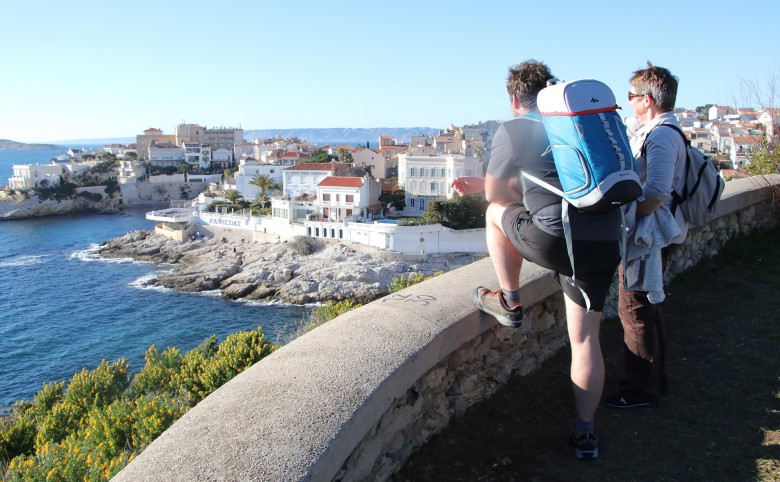 Marseille - Urban Hikes
You want to understand all about Marseille and its secrets? We will tell you everything by walking you through the heart of the city.



1234
Moderate
1/2 day
3:30 h
09h00 - 12h30 / 13h30 - 17h00
Follow Olivier for a sunny and sporty 10-kilometer hike, accessible to everyone and he will make you discover and enjoy the city differently:
Reveal its History and Geography, heritage and treasures, funny stories and true historical facts, go back in time through old & contemporary documents and maps.
Let's go find the quiet spots of Marseille, reveal hidden beauties, stride along narrow streets only known by inhabitants.
Unearth various and surprising architectural patterns of housing, which are contemporary milestones of a deep and complex History.
Climb stairs up to be offered amazing views, make some nice detours to beat the crowds, find the right spots to get global points of view which help us understand the structure of the city.
Let's go to all the secret spots which are almost impossible to find by yourself, and which are unreachable by car or by bus. One and only mode of transport: our feet!
If you like to contemplate, if you appreciate the beauty of simple things, if you want to do sport, then you will be delighted by this 5-star sporty guided tour in the heart of our beautiful 2600-year-old city!
To carry
Backpack, walking shoes, jacket (rain, wind) and/or pullover, picnic and comforters (dried fruit, biscuits, bars), sun protection (glasses, hat, cream). Provide at least 1.5 litres of water. A hot drink is welcome during winter!
Ref : CULT003
Book
Gift

Notify me of new dates
Randonnée urbaine - "Mer et Sommet"
Your guide will be waiting for you at the Vieux Port de Marseille in front of the Burger King, the starting point of this urban walk.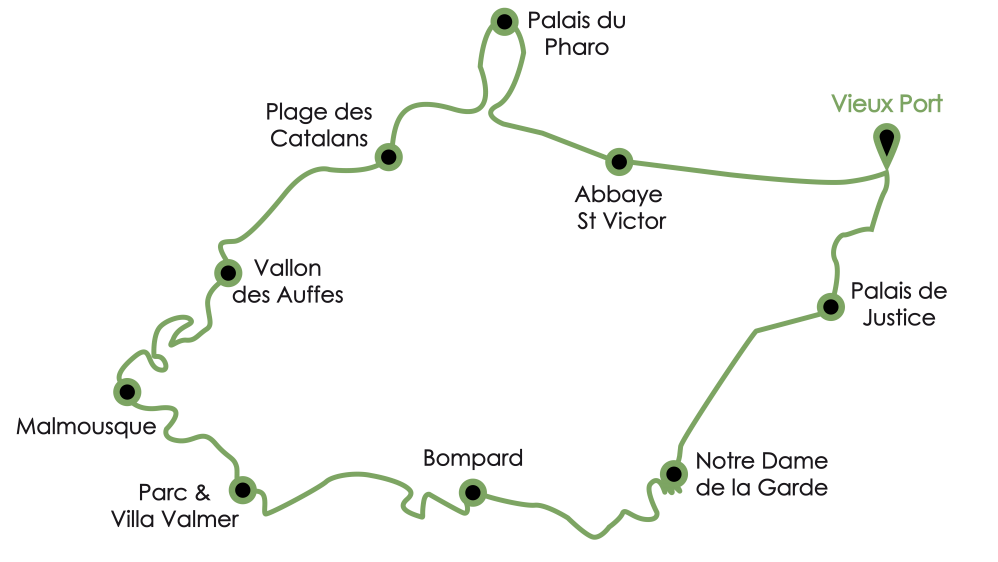 Marvel at the exceptional setting of Marseille and its bay.
Discover the cultural but also natural heritage of the city.
Search for quiet places to discover the hidden beauties.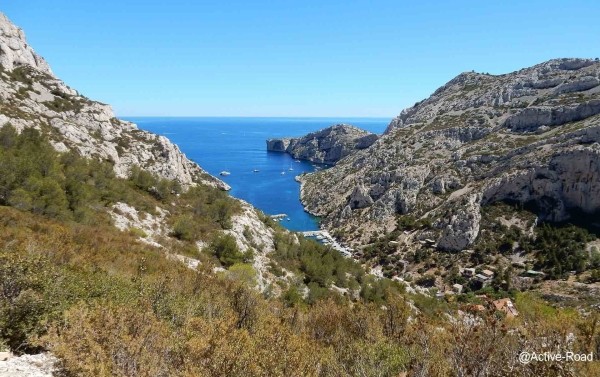 Sormiou - Calanques heritage
This hike explore cultural heritage of the National Park of calanques
1/2 journée
Discover
Callelongue - Half moon path
This hiking offers a spectacular view of the sea and the islands of the Calanques Park
1/2 journée
Discover
Calanques - Trylogy touring
Electric mountain bike rides in the Calanques. Swimming, bike rides around Sormiou, Morgiou and Callelongue and enjoy the views.
1/2 journée
Discover