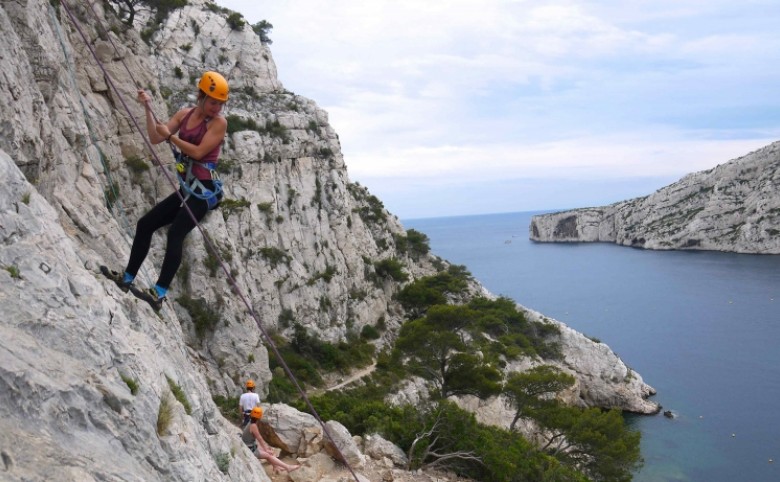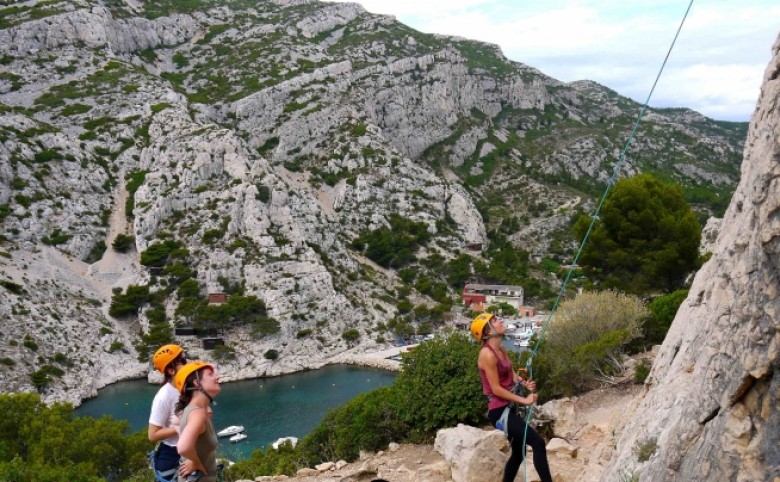 Calanques - Rock climbing
The national park of the creeks (les Calanques) is considered as one of the most beautiful massif among all rock climbing spots in France.....



1234
Easy
1/2 day
3 h
09h00 - 12h00 / 13h30 - 16h30
The National Park of the "calanques" is considered as one of the most beautiful massif among all rock climbing spots in France.
Being one of the most important limestone massifs in southern Provence, a lot of rock climbing spots are equipped since the 1970s. The rock climbing is the master activity and the most beautiful way to discover amazing places of this region and in a unique atmosphere.
To plan
Sport shoes, short or trousers, wind jacket, bag and one bottle of water per person.
Ref : ESC
Book
Gift

Notify me of new dates
Lat
43.21098922819574
Lng
5.451352714355494
With the help of a qualified instructor you will safely discover magical places no matter what your physical or sports level is (vertical hikes can be suggested to you). Thank to the richness of the rock climbing spots between cities of Marseille, Cassis and La Ciotat, beginners and experts will find a pleasure time to improve their climbing skills.
You will learn the basic techniques : Rock progression, gestures and placements of feet, manipulations of ropes, knots, belaying, climbs at the head, relays.

Moreover, do not forget that we are on the "Côte d'Azur" and that the mild weather gives the opportunity to practice outdoor rock climbing all year long.
Discover the calanques from the top, like birds.
The white limestone cliffs which overhang translucid water.
The climbing routes access for all levels (from beginner to advanced)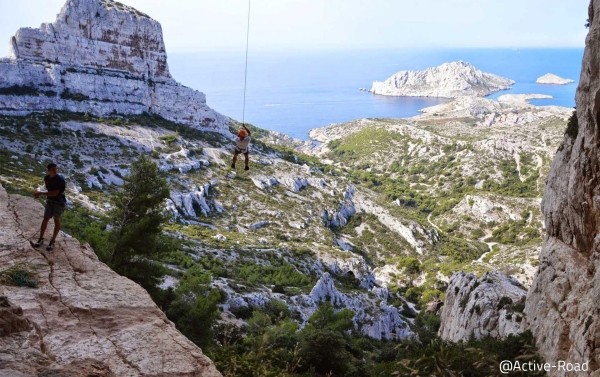 Calanques - The ermite cave
Family and friends are welcome to the Michel's cave near Callelongue to try the swinging jump. A magnificent view is guaranteed!
1/2 journée
Discover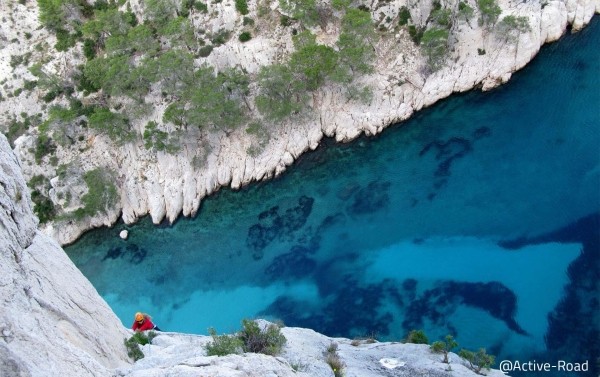 Calanques to Verdon - Full day on big path
Full day of rock climbing between the Calanques national park and the Verdon Gorges
Journée
Discover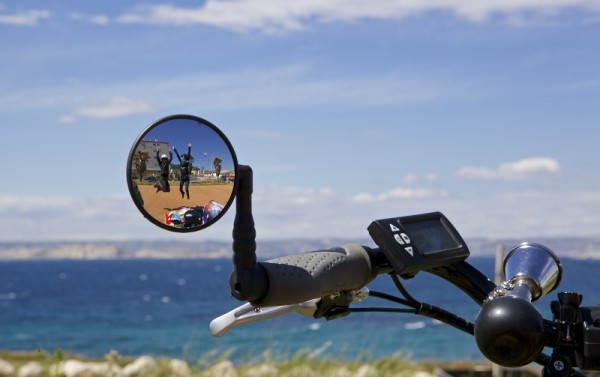 Electric Bike - From the city to the calanques
Discovery of Marseilles city by electric bike. Discover the historical and cultural heritage of Marseilles .
Journée
Discover