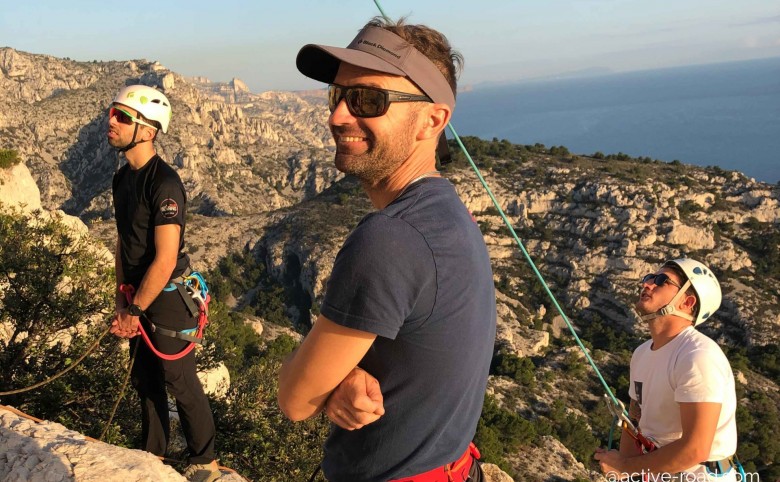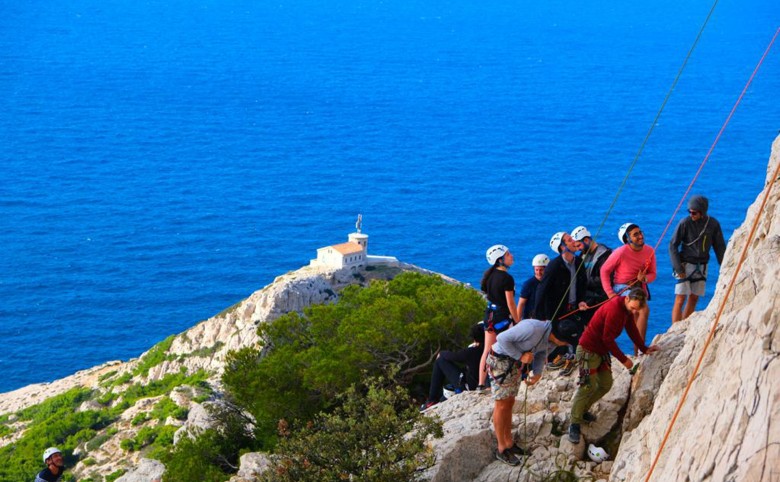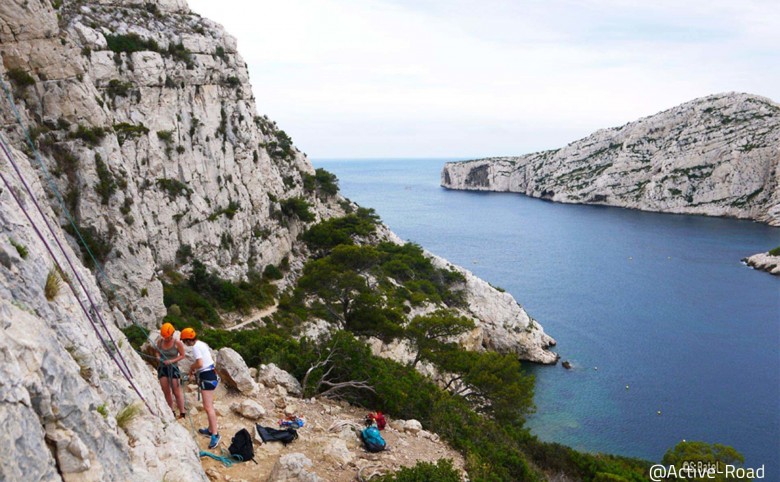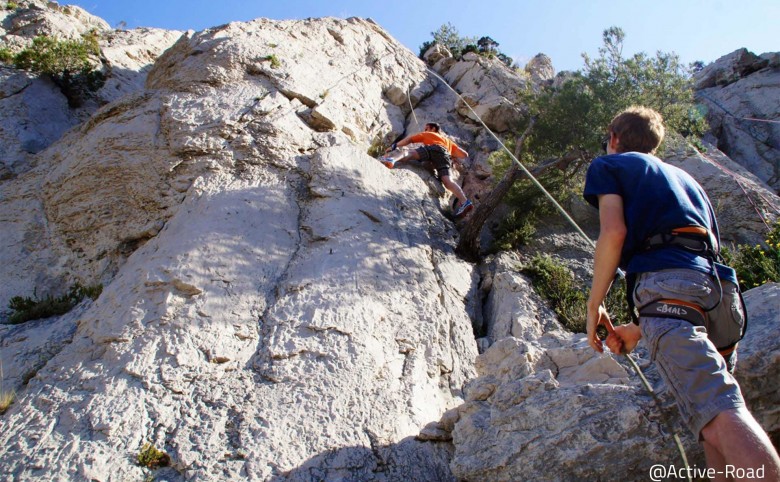 Climbing training - 3 days
3 days of climbing courses to gain autonomy or progress in the most beautiful areas of the Calanques National Park




1234
Athletic
Day
08h30 - 12h30
You want to discover the climbing in the calanques, to be supervised by a guide and roam the most beautiful sites of the massif with comfort? This course is for you...
Helped by a calanques' child and true passionate, you will discover the most beautiful areas that offers the the calanques national park. Your guide will take care of all the logistics and will adapt to your level and your expectations.
We can provide accomodation and transport during this courses day (write us).
To plan
Sneakers, sports clothes, 1.5L of water for each day.
Ref : ESC003
Book
Gift

Notify me of new dates
Lat
43.211218614837236
Lng
5.429406201324468
9h-12h30 :

Jour 1 : Prise en main

Évaluation des niveaux de chacun

Constitution de groupes ou cordée de niveau homogène
Techniques de progression sur rocher : gestuelles et placements de pieds
Révision ou apprentissage des techniques de bases (noeuds, assurage)

9h-12h30 :

Jour 2 : Perfectionnement

Apprentissage ou révision des techniques propres à l'escalade en moulinette ou en tête.

Manipulations de cordes et du matériel d'assurage : grimpe en tête, relais...
Apprentissage théorique: lecture de voie et du rocher

9h-12h30 :

Jour 3 : Accès à une aisance en falaise

Application et approfondissement des techniques de grimpe transmises les premiers jours. En complément, un temps sera donné à l'apprentissage des manipulations propres à l'escalade en grande voie (relais et rappels)

Pour les plus appliqués, cette dernière session vous permettra d'accéder à une certaine autonomie en falaise.

Sachez que nous pouvons vous faire bénéficier de notre réseau d'hébergement et organiser la globalité de votre séjour sur demande.
Access to an autonomous level and improve your climbing level in 3 days.
Discover the diversity (rocks, sector..) of the calanques
Calanque of Sormiou - Beak path around
During this trek in Sormiou, discover new sensations and experiences by vertical hiking.
1/2 journée
Discover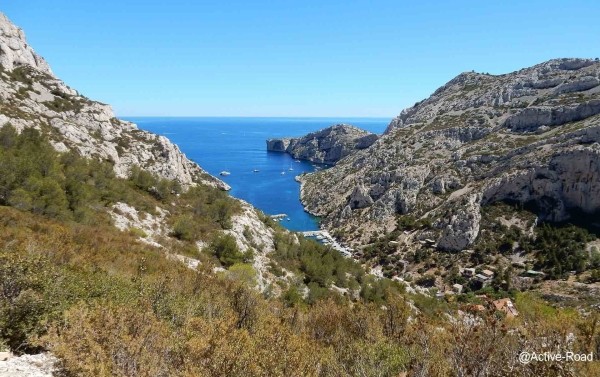 Sormiou - Calanques heritage
This hike explore cultural heritage of the National Park of calanques
1/2 journée
Discover
Mountain Ebiking - Grand Tour of Calanques
Sporty hike to the Calanques of Marseille. Strat from the Pointe Rouge to the village of Goudes by electric mountain bike, and enjoy the views.
1/2 journée
Discover