FIRST DIVE
For those who have never practiced diving and who wish to discover this activity safely. Suitable from 8 years ..




1234
Moderate
1/2 day
3 h
08h15 - 12h00 / 13h15 - 17h00
First dive is an initiation to snorkeling safely
Come discover the seabed by a first dive, on the magnificent places from the Old Port of Marseille. Depending on the weather, our instructors will be happy to share their passion and diving spots of the Blue Coast, the islands or calanques of Marseille.
Alone with the instructor who takes care of everything, this aquatic discovery at about 6 meters deep will you approach the various marine ecosystems, tombs and underwater canyons.

In the turquoise waters of the Mediterranean, your task will be simple : breathe and enjoy !
To plan
Carte d'identité, maillot de bain, lunettes de soleil, crème solaire, serviette, casquette, bouteille d'eau (1L/pers)


Pour le reste, nous nous occupons de tout ! Nous fournissons les palmes, masques, tubas et combinaisons. N'hésitez pas à apporter votre propre équipement si vous préférez l'utiliser.
Ref : BP001
Book
Gift

Notify me of new dates
Lat
43.29317369999999
Lng
5.363144599999941
Welcome to the diving center 45 minutes before departure, briefing on the baptism outing and collective preparation of the equipment. Boat trip to the calanques of Frioul. Once at the anchorage you will leave for an accompanied dive : learning the basics of scuba diving and discovering the underwater environment.


Duration : 30 min


The return by boat will be the opportunity to exchange with the monitors and other divers on the discoveries made under the water.
Make your first dive in the sumptuous surroundings of the creeks

Introduce yourself to scuba diving

Admiring the sub-aquatic fauna and flora of the Calanques National Park

Swimming in the crystalline waters of the Mediterranean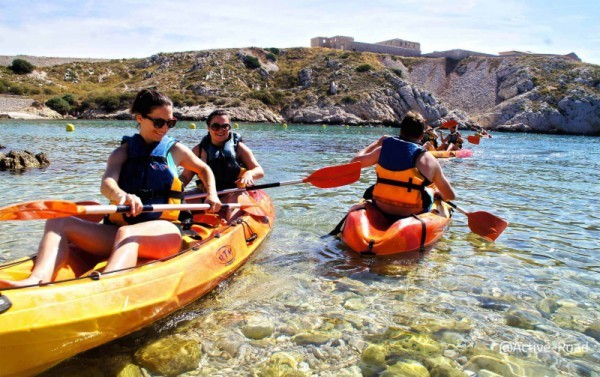 Frioul archipelago - Discovery
Kayaking from Frioul island in the bay of Marseille to discover coves and small creeks
1/2 journée
Discover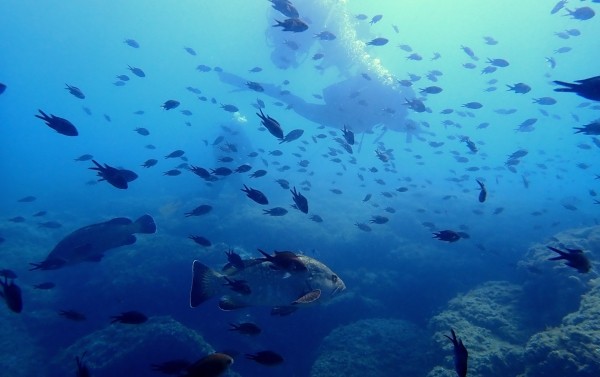 FRIOUL ISLANDS - SCUBA DIVING
Come to discover the frioul reef doing scubadiving under the mediteranean sun
1/2 journée
Discover