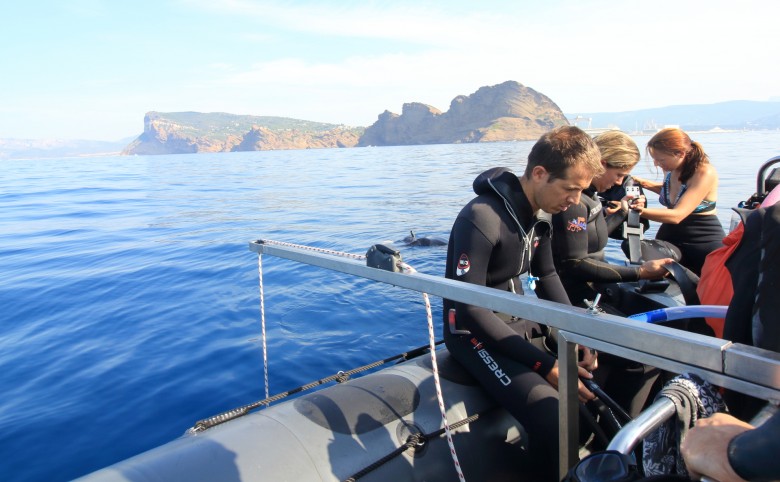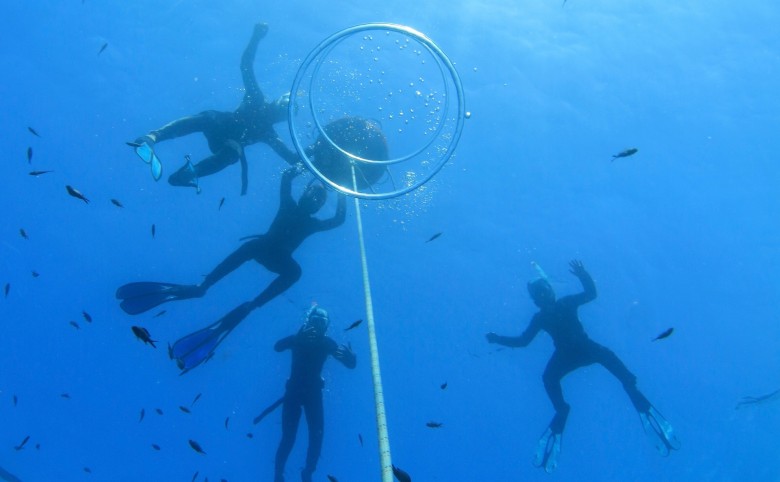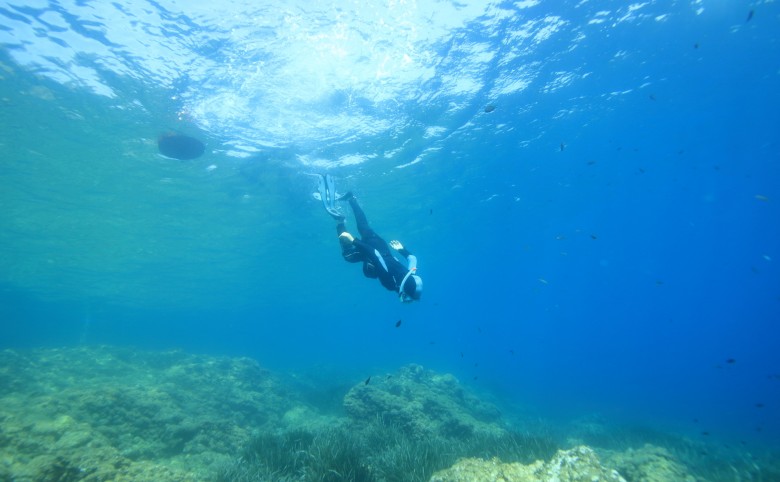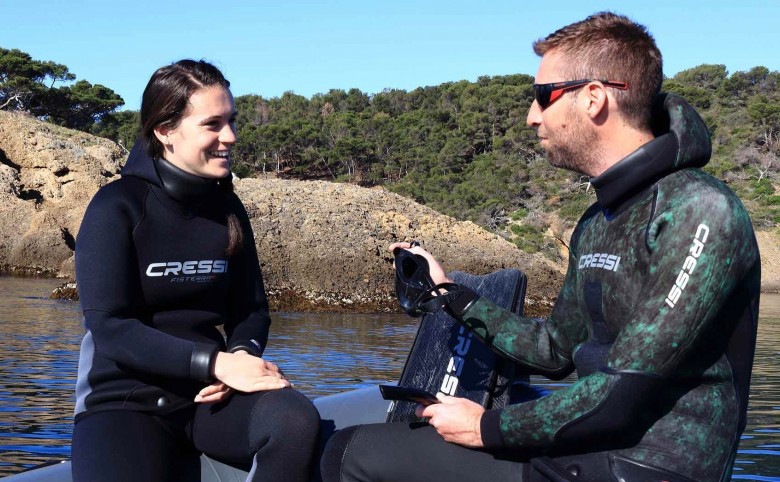 La ciotat - Apnea introduction
Half day outing discovering freediving. Green island of la Ciotat offers accessible depths and a beuatifull panorama to discover free diving



1234
Moderate
1/2 day
3 h
14h00 - 17h00
Hold your breath and observe the wonders of the creeks aquatic world !
In the La Ciotat bay, in the National Park of the Creeks, come to initiate you gently to the world of the apnea/freediving.
It's in complete safety that you will learn the basic techniques allowing you to go snorkeling to observe the richness of the deep seabed.
As you explore the green island, you will have the opportunity to discover a very rich fauna and sub-aquatic flora, and you will can observe some vestiges of the past on the island...
To plan
Come with your swimsuit, towel, sunscreen and your sunglasses !

Provided materials :

Fins, mask and snorkels
Wetsuit and apnea equipment
The access to this activity requires no prerequisites.
Ref : BP002
Book
Gift

Notify me of new dates
Lat
43.1753148
Lng
5.610408699999994
You will enclose a professional freediving instructor AIDA and CMAS.Reception of the participants at the nautical base of La Ciotat.
Transportation by boat to one of La Ciotat sites around the "green island".
Briefing and first breathing and relaxation session. Sea apnea workshop and snorkeling of the deep seabed around the Green Island.
Back to port.
Embark on a boat in the direction of the Green Island's creeks

Initiation by a professional apneist

Learn how to easily observe flora and fauna in small seabed

Discover an unusual activity in the creeks National Park
Calanque La Ciotat - Blower's hole
Discover a dry canyons of the Mediterranean coasts during a fun vertical hike near by the creeks of Cassis and La Ciotat.
1/2 journée
Discover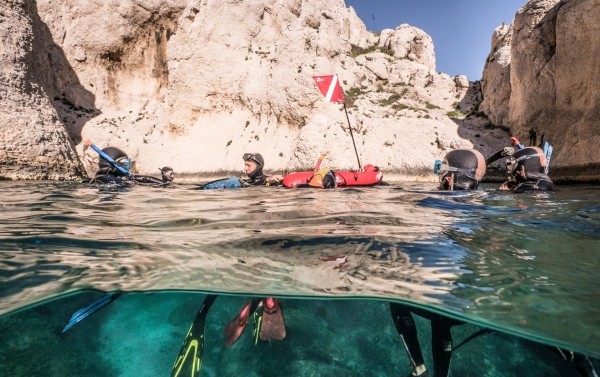 Marseille calanques - Snorkling dive
With your fins, masks and snorkels, explore the fauna and flora of the Frioul Islands, supervized by an instructor
1/2 journée
Discover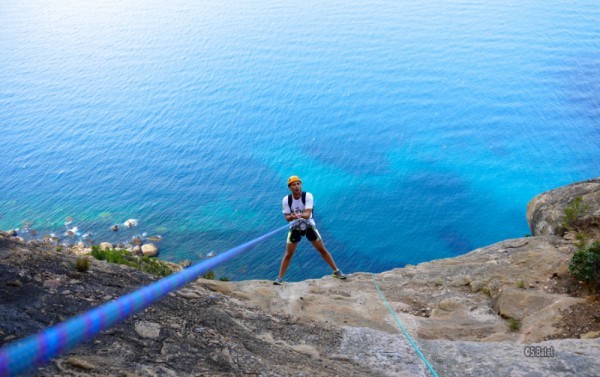 Cassis calanques - Canaille cape
Discover the highest european cliff during a vertical hike at Cassis. An amzing view on the calanques.
1/2 journée
Discover