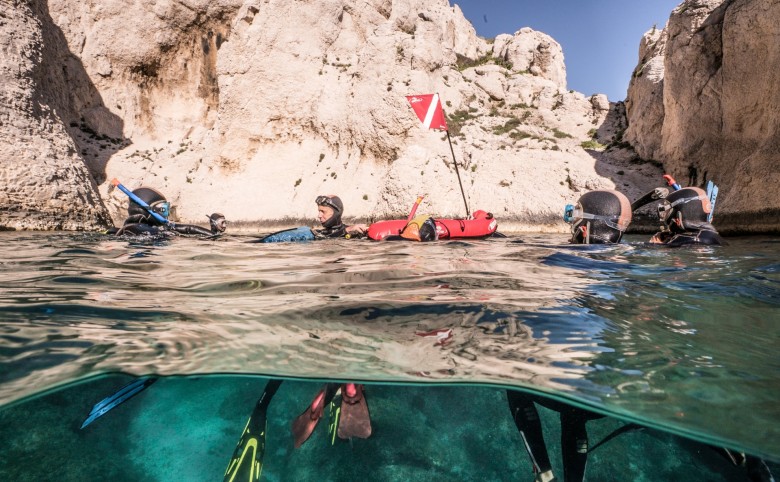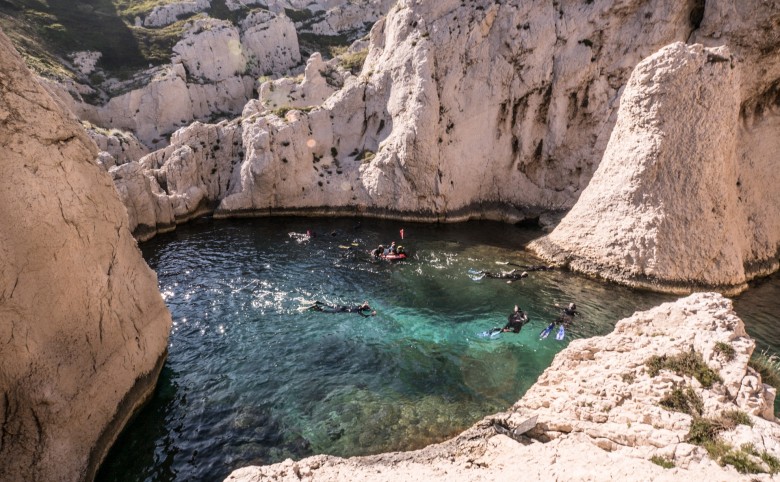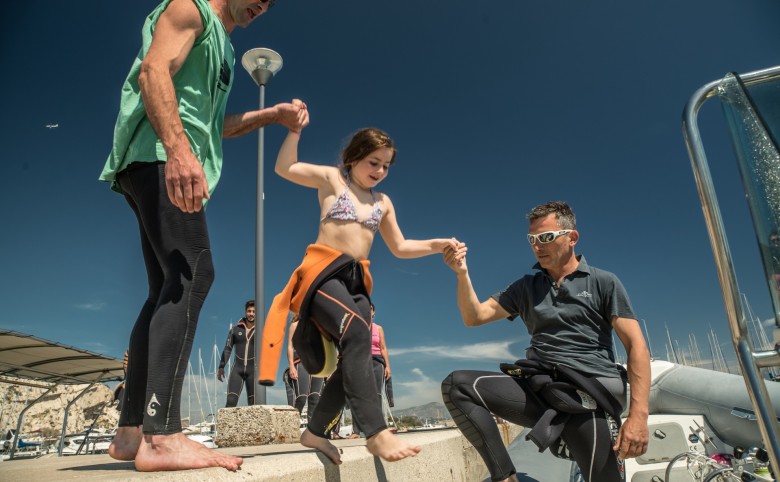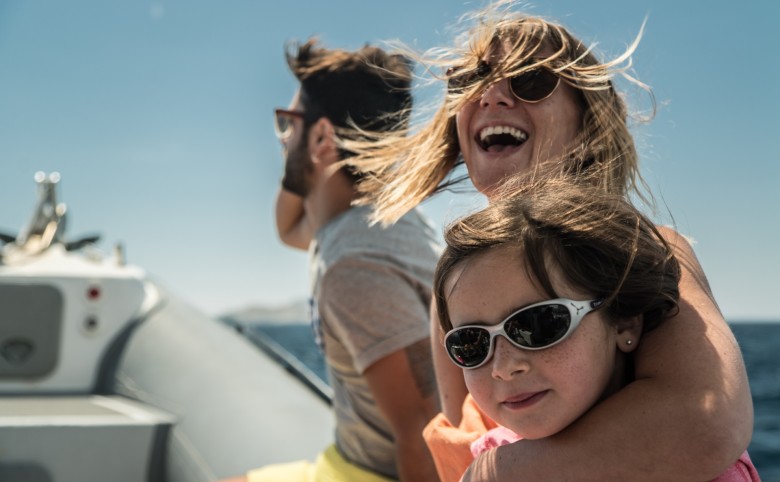 Marseille calanques - Snorkling dive
With your fins, masks and snorkels, explore the fauna and flora of the Frioul Islands, supervized by an instructor



1234
Moderate
1/2 day
3 h
09h00 - 12h00 / 14h00 - 17h00
Put on your snorkeling gear (palms, mask, snorkel) and let yourselves be guided by lovers of the Mediterranean Sea and of the treasures it withholds.
An accessible, easy exploration of the underwater wildlife along the coast of the pierced rock inlet, an emblematic spot of the Frioul Islands. There, you will discover stretches of pristine sands, an impressive diversity of fish, drop-offs filled with coral and gorgonians, along with a rich flora, such as the Posidonia, a rare species of seagrass that's essential to the Mediterranean underwater environment. This activity respects the environment, and is a healthy way to exercise in an intact, protected area.
During the activity, you will be lead by a certified instructor, who will give you all the information you need about observing the underwater wildlife, and you'll discover the benefits of snorkeling. Depending on the weather, the location of the activity could differ, but always in similar surroundings.
To plan
Swimsuit, sunglasses, sun cream, towell, cap, 1L of water per person
Please give the office your weight and height for the equipment.
Ref : PMT001
Book
Gift

Notify me of new dates
Lat
43.29317369999999
Lng
5.363144599999941
Departure in a rigid inflatable boat, 15-minute ride to a small creek in the Frioul, that has offers a rich wildlife typical to the Mediterranean Sea. Informational speech about the snorkeling gear and the environment we will discover. Underwater excursion lead by a certified instructor. 30-40-minute free time period, during which the scuba diving initiation will take place for guests who booked the activity. (around 10 min underwater) Return to the Vieux-Port harbour around noon.
You'll be able to experience the amazing diversity of the underwater wildlife in an idyllic setting, from drop-offs to stretches of pristine sand, Posidonia seagrass, urchins and starfish...
The monitors, 2 professionals scuba-divers and fishermen, since more than 15 years in Marseille, their passion about the sea and their teaching skills

The richness of the environment

The peacefulness under the sea

Learning different free-diving techniques
The boat ride with a departure from the Vieux-Port
The particularities of the Frioul Islands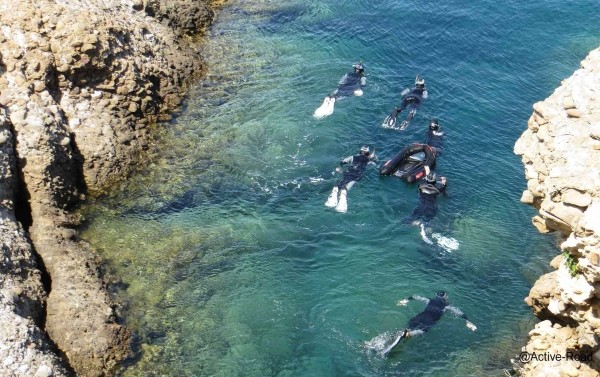 LA CIOTAT - SNORKELING EXPERIENCE
A wonderful discovery snorkeling in the marine environment (fins, masks and suits)
1/2 journée
Discover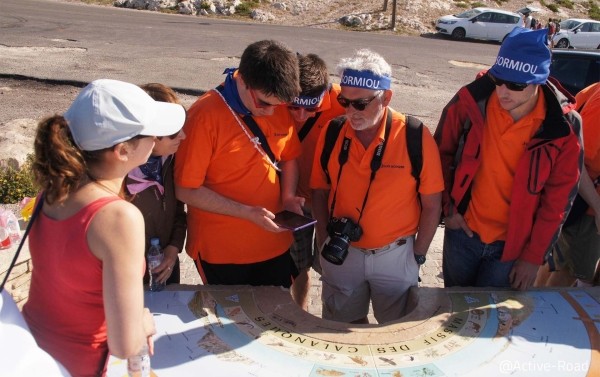 Calanques adventure - Outdoor challenge
An original activity adapted to all and in a digital format
1/2 journée
Discover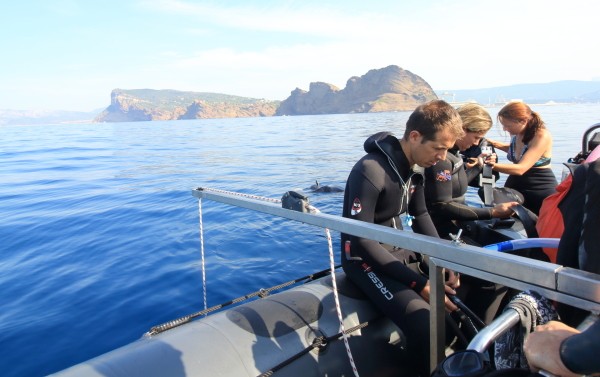 La ciotat - Apnea introduction
Half day outing discovering freediving. Green island of la Ciotat offers accessible depths and a beuatifull panorama to discover free diving
1/2 journée
Discover