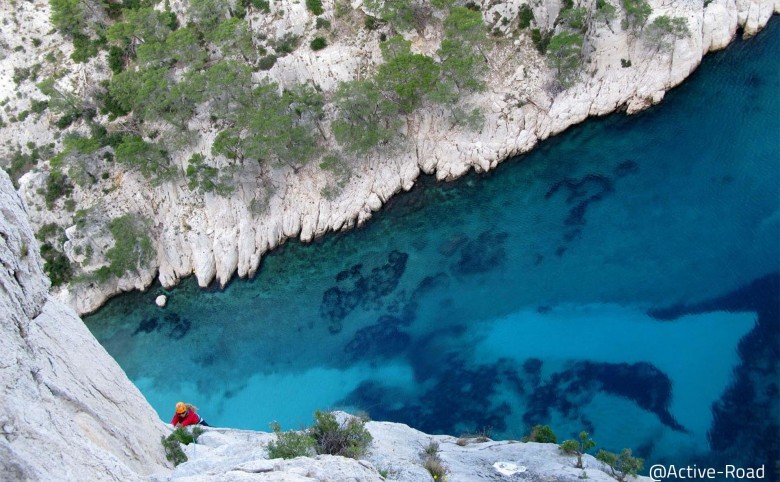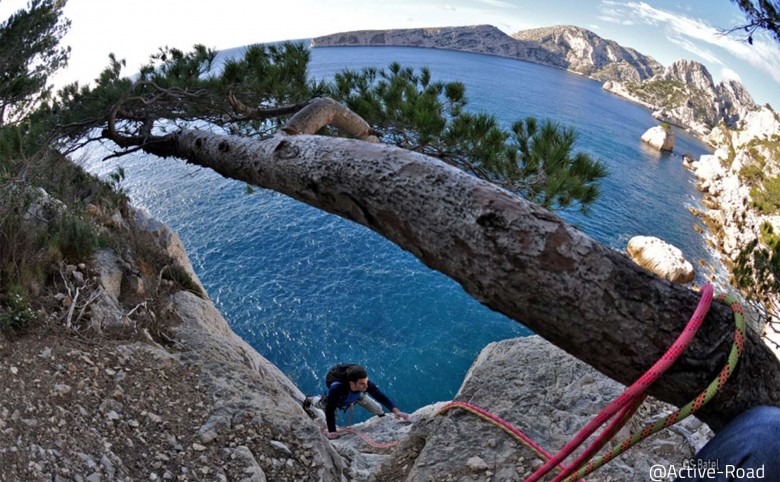 Calanques to Verdon - Full day on big path
Full day of rock climbing between the Calanques national park and the Verdon Gorges


1234
Athletic
Day
8 h
08h30 - 16h30
Discover the most beautiful big ways of climbing in Calanques creeks and Verdon Gorges with an instructor

Big, classics or in a sports ways, creeks and Verdon Gorges offer an impressive pannel of climbing path, for any levels. From the beginner to the sophisticated climber, our instructor will be able to make you discover grand landscapes to see the best of Provencal coast.
To plan
Your own equipment if wanted
Confortable clothes (stretch), sports shoes, a bottle of water, suncream and sunnies
If not ordered : lunch or snacks
Ref : EGV002
Book
Gift

Notify me of new dates
Lat
43.2503997004584
Lng
5.403611486183195
Climbing path up to 120 m or 250 m, with magnificent walls of limestones, in the creeks and Verdon Gorges or facing pudding stones at the Cape Canaille. A great escape during a introduction or an improvement of your climbing technic.
No needs of good skills, the instructor will supervised carefully the outing.
The professionalism and the education of your instructor
The climbing routes selection of your instructor depending of your level (from beginner to expert/specialist)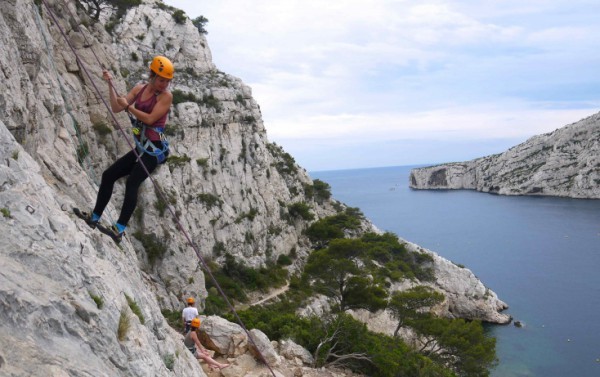 Calanques - Rock climbing
The national park of the creeks (les Calanques) is considered as one of the most beautiful massif among all rock climbing spots in France.....
1/2 journée
Discover
Verdon - Rock climbing
Mentoring, internships climbing, beginners and advanced days climbing in the Gorges du Verdon with a professional.
1/2 journée
Discover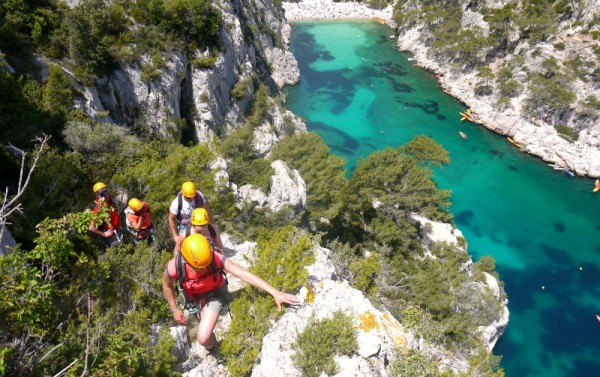 Calanque En Vau - Cannon hole
You can join this adventure by walking or by boat. En Vau is an amazing creek lost in the middel of cliffs, where a sportive and vertical hike will take you to the best point of view.
Journée
Discover